Eight Effective Ways To Prevent Joint Pain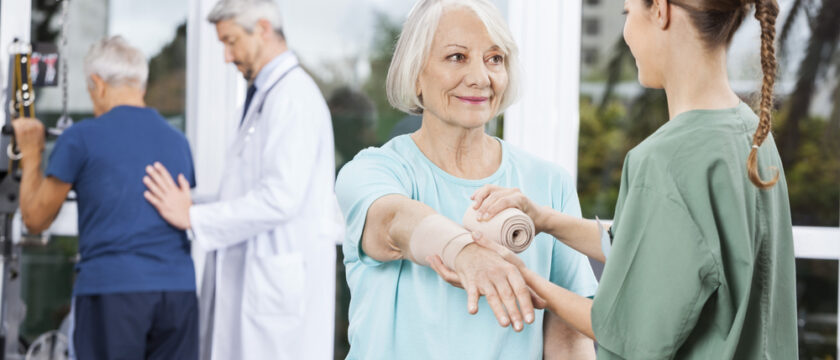 Joints are crucial for our mobility, and if they tend to become stiff and sore, it is difficult to carry our day to day activities and be active. There can be various reasons that can cause joint pain or cause stiffness. However, one can take precautions to protect the joints and not suffer, some of the precautions that one can take are listed below:
Exercise to strengthen your muscles
In our bodies, muscles essentially act like shock absorbers and help to protect and stabilize the joints. Lightweight training can be helpful incredibly for both your joint and bone health as well. It is vital to strengthen your muscles especially as you age and some weight bearing exercises are the best way to do so. More prone to wear and tear are knee joints than any other joints. Knee joints can be protected from premature damage by simply strengthening your muscles with exercises like cycling.
Body rolling
Inactivity leads to tightening and inflexibility of our muscles and connective tissues. At times, the joint may be stressed due to the imbalance of muscle strength. This happens because one muscle being too weak and other muscle being too tight, your body has to compensate in order to maintain balance. In addressing these imbalances, a foam roller can be helpful. Also, if you are experiencing stiffness in your joints, seeking treat and support from an osteopath or a physiotherapist can be extremely helpful.
Acupuncture
Acupuncture is an ancient old pain relief and relaxation technique. It can prove to be effective in providing relief from conditions like arthritis, joint pain or inflammation of the joints when administered properly by a professional. It can also be effective in stopping the joint pain signals go through the nervous system to the brain. It also works on trigger points of the body as well. These trigger points are extremely reactive and tender areas that are developed within specific areas of our muscles. Hence, acupuncture leads to the relaxation of both the mind and the body,
Address your emotions
When your body is not feeling right, it is easier for your mind to slip into the negative mindset. People usually tend to tell themselves that they are old, weak, tired and so on. A healthy mindset is essential for a healthy body. Rather than giving up on your body, consciously try to move your body and keep going. Try to support yourself and keep yourself as fit as you can.
Keep your core strong
The strength of the core muscles is related to the strength of the diaphragm. Mainly for our abdominal muscles. A strong core helps to improve our posture and our movement. This helps in reducing the stress placed on your joints. Hence, to prevent joint pain, having a strong core is essential. You can develop a strong core by doing yoga and pilates. It also helps to improve your muscle strength.
Massage
What better way to end your tiring and busy day than getting a full body massage. Receiving a massage once in a while is great for both the muscles and the joints as well. A massage involves the manipulation of tissues by utilizing pressure, motion, and tension. Massage targets and relaxes soft tissues of the body such as muscles, ligaments, and tendons. Massage can be done manually by using hands, fingers, and elbows or even with mechanical aids. It helps to relax your muscles and help to avoid joint pain as well.
Joint mobility movements
When we move any of our joints, we also move the synovial fluid. We move it in a safe and full range motion depending on the intensity of our movement. This fluid is what lubricates the joints. When we move our bodies, we move the synovial fluid as well. When the joints move, the old fluids move out, and the new fluids move in. The old fluid contains a deposit of minerals and microbes. Hence, in order to lubricate your joints, move your joints and body every day. One can prevent joint pain by simply incorporating ten minutes of joint mobility movements every morning.
Consume essential fats to keep your joints lubricated
Fats that populate your cell membranes and also the ones that encapsulate your cells are the fats you eat. Hence, it is necessary to nourish your body with good fat sources such as nuts, seeds, avocados, flaxseed, fatty fish like mackerel, tuna, salmon, etc. Omega 3 fatty acids are especially effective in fighting inflammation. If you don't have access to foods that are rich in omega 3 fatty acids, you can consider taking supplements instead. Hence, joint pain and inflammation can be avoided by consuming omega 3 fatty acids.
Join our community of health and wellness enthusiasts today !!
Whether you're looking for new workout ideas, healthy recipes, or information on sexual health, we've got you covered