Identify The Symptoms Of Hand Pain Caused Due To Developing Medical Conditions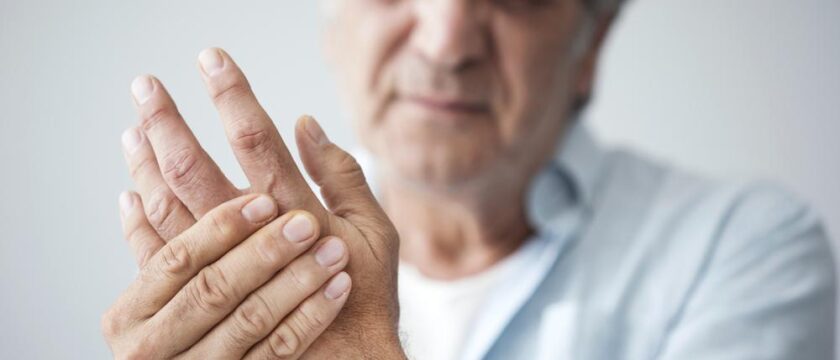 Symptoms of hand pain will entirely depend on what the causes are, which can be anything from minor injuries to major medical conditions.
Here are the common symptoms of hand pain.
One of the medical conditions that can lead to hand pain includes carpal tunnel syndrome. The syndrome forces pressure on the median nerve, cutting off vital nerve impulses that control hand movements. You will experience a tingling sensation, numbness, and weakness in your fingers eventually leading to hand pain which can be pretty persistent. There are other visible indicators of carpal tunnel syndrome. However, the symptoms above are clear signs that medical attention is needed.
Hand pain is often experienced due to any damage or rupture of tendons in your hand that are responsible for controlling the movements. Tendons process the nerve impulses and control the fingers and thumbs, which is why any rupture or damage can lead to symptoms like pain, decreased strength and movement of the affected finger. Micro tears can also cause similar symptoms which is why proper diagnosis and treatment is needed. Often you will tend to ignore mild symptoms of hand pain caused due to tendon rupture. However, this will lead to further complications and perhaps even severe deformities.
Swelling and inflammation are some of the symptoms experienced due to De Quervain's disease. The condition affects your hands and wrists, particularly the tendons that control your thumbs. Inflammation mainly affects the tendons and its covering which is known as the tendon sheath, causing persistent hand pain.
Pain, tenderness, and swelling are some of the symptoms of a condition which is known as repetitive motion syndrome. Certain actions and motions that require repetition can lead to more wear and tear of the muscles and vital joints caused due to overworking of the muscles.
Cramps are a common symptom experienced causing hand pain which is again due to repetitive and stressful motions. Normally cramps can be cured using a warm compress to stimulate the muscles by pumping more oxygen and blood supply.
Tendons in your hands are distinguished into two categories, namely the flexor tendons and extensor tendons. Both collectively control and combine various finger and thumb movements to facilitate simple actions. Trigger finger is a condition caused due to the thickening and swelling of the tendon sheath that can cause hand pain. Often fingers and thumbs are forced into a locking position due to this condition which is one of the leading symptoms and visible indicators of developing hand trouble.
Dupuytren's disease is one of the leading medical conditions that causes hand pain, with symptoms like thickening of tissue beneath the skin causing swelling and skin nodules, inflammation of tendons which restricts the movement of your fingers and thumbs among others. This condition is also alternatively known as Dupuytren's contracture, and the symptoms can be persistent, leading to complications if timely medical care is not received.
Pain, redness, and swelling can be the result of an infection. Infections often lead to the tenderness of muscles along with the formation of red streaks, generation of heat, fever, and formation of pus. One of the major symptoms and drawbacks of hand pain caused due to an infection is restricted movement.
Inflammation is one of the leading symptoms, which is why inflammatory joint diseases like gout lead to hand pain. Gout is a form of arthritis that develops due to the formation of uric acid crystals in and around the joints. Inflammation causes acute pain and swelling, which can be countered with a number of home remedies and anti-inflammatory over the counter medications.
Decreased sensitivity to touch is one of the prominent symptoms if you have diabetes. Damage to nerves and reduced blood supply to the fingers causes decreased sensitivity. In order to control the symptoms of hand pain, diabetes should be controlled with the help of a proper diet, controlled sugar intake and plenty of exercises, all promoting a healthy lifestyle.
Osteoporosis is another one of the conditions which cause progressive breakdown of the tissue that surrounds, protects and cushions the joints. Breakdown of tissue will lead to stiffness and pain, causing the cartilage to deteriorate over time leading to hand pain due to joint problems.
There are certain autoimmune disorders that also exhibit symptoms of developing hand pain. Autoimmune disorders force the immune system to turn on itself and attack the healthy cells of your body. Lupus is one of the autoimmune disorders that attacks normal body tissue causing joint troubles.
Symptoms of fingers curling inward, locking in one position and even restricted movement can all be signs of developing arthritis condition causing stiffness and hand pain.
Join our community of health and wellness enthusiasts today !!
Whether you're looking for new workout ideas, healthy recipes, or information on sexual health, we've got you covered