Nine Common Causes Of Muscle Pain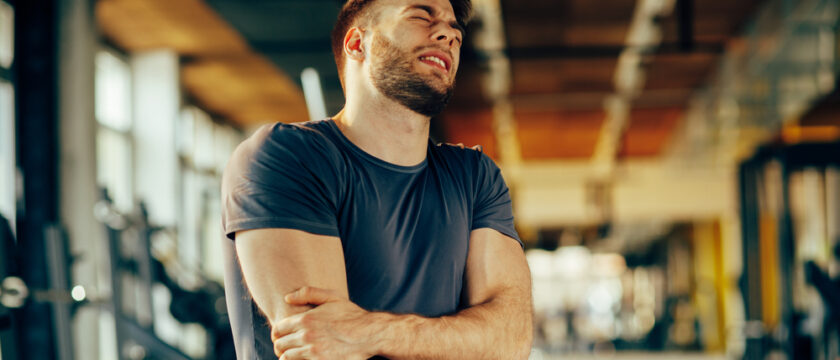 Myalgia is a kind of musculoskeletal discomfort which is also known as muscle pain. It almost affects everyone at some point in their lives. Tension, injury or overuse of your muscles are usually the cause of pain. Muscle pain can also be the result of an illness or the result of an infection or the side effect of medications. Below are some of the common possible causes of muscle pain:
Fibromyalgia
A hallmark symptom of this disease is muscle pain as the name suggests. The fibrous tissues are referred to as 'fibro.' This is where the pain occurs in the muscles, joints, and ligaments. For people suffering from this condition, throughout the body, muscle pain is widespread. Usually, people describe it as a persistent and dull ache. Sleeping, anxiety, and fatigue are other common symptoms of fibromyalgia.
Autoimmune diseases
Those who have contracted any autoimmune diseases such as lupus, rheumatoid arthritis, and multiple sclerosis, commonly do experience muscle pain or cause inflammation. This is because, in an autoimmune system, the body itself attacks healthy tissues of the body. This causes inflammation of the muscles and joints and eventually leads to swelling and pain.
Infections
When the body is suffering from a bacterial infection, muscle pain is usually experienced. Infections such as throat infection, or a urinary tract infection, or an ear infection or even viral infections like influenza, bronchitis, etc. may cause muscle pain. This happens because the virus and bacteria invade the muscle tissue directly or they may release substances that can damage the fibers of the muscle.
Certain medications or drugs
Specific medications and drugs, especially the ones that are used to treat high cholesterol can cause muscle pain. These medications are known as statins. This side effect is observed to be more common in women than men. Also, this can make simple tasks such as walking, climbing stairs, etc. quite exhausting and laborious. This is because the statin may affect a protein in the cells of the muscle and this may lead to decreasing muscle growth. Another possible reason is that statin decreases the production of body's coenzyme Q10 and this enzyme provides energy to the body. If your muscle pain is probably caused because of statins and other similar medications, ensure you consult your doctor to prescribe some other alternative medications.
Hypothyroidism
Hypothyroidism is when a person has an underactive thyroid of which muscle pain is a common symptom. This usually occurs due to fluid retention. The pain is common, particularly in shoulders and hips. Similar is the case in arthropathy which causes achiness, joint pain, and stiffness. Also, joint swelling in hand and feet and carpal tunnel syndrome causes similar to muscle pain.
Hypokalemia
A person has lower than normal level of potassium in their blood in this condition. A significant role is played by potassium when it comes to muscle growth and function. Hence, an insufficient amount of the same can cause suffering. Fatigue, cramping, muscle pain, and in general the weakness of the muscles are some of the symptoms of hypokalemia. In severe cases, this muscle weakness can lead further to paralysis and possibly respiratory failure.
Stress
Your immune system cannot control its response to inflammation when you are stressed. Infections and sickness cannot be fought by your body how they usually can be due to stress. This further may cause your body to ache, and muscle pain as your body is now more susceptible to infection and inflammation. You need to make some lifestyle changes in order to reduce stress. Stress will only make the existing condition worse.
Dehydration
For your body to function healthily and normally, water is the key ingredient. Without it, your body cannot perform various functions efficiently this includes basic functions like digestion and breathing as well. When these basic day-to-day functions are hampered, the body tends to experience muscle pain. Hence, ensure that you consume enough water so that you can avoid all these conditions and be fit and healthy.
Lack of sleep
Your overall health can be impacted when you don't get enough sleep. A minimum of six to eight hours sleep and a proper rest is needed. To stay healthy, your body's tissues and cells need proper sleep. Also, your brain needs it to start fresh and alert. When you don't sleep enough, your body does not get enough essential energies. Your body and mind both tend to get tired and muscle pain is common in this condition.
Above are some of the common causes of muscle pain. There are several other possible causes of muscle pain as well. If you feel the pain is persistent and long-lasting, consult a doctor immediately.
Join our community of health and wellness enthusiasts today !!
Whether you're looking for new workout ideas, healthy recipes, or information on sexual health, we've got you covered