The Power of Vitamin C in Skincare: Achieve a Radiant Complexion
Fact checked
By Azrung Fayaz, Doctor of Internal Medicine | MBBS, FCPS, MRCP
Last Updated on November 29th, 2023 / Published on September 20, 2023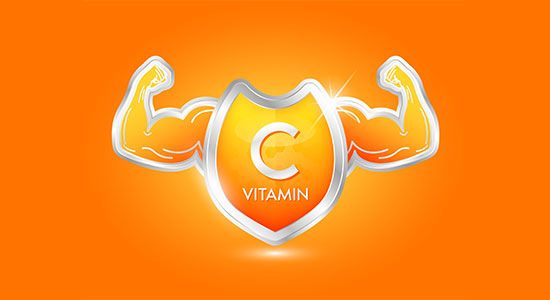 Imagine waking up to glowing, beautiful skin every morning. It sounds amazing. But for many people, getting that perfect skin feels challenging. If you don't know where to start to achieve a glowing complexion daily, here's a tip: Vitamin C could be your secret weapon.
Skin problems are a big deal in the United States, with acne affecting 50 million people.1 Moreover, we spend $75 million yearly on our skin.2
In this guide, we'll dig into why vitamin C is a game-changer for your skin. You'll learn the science behind it, its benefits, and how to use it.
Is Vitamin C Good for Your Skin's Glow?
The short answer is yes!
In a study,4 20 women with sun-damaged skin used vitamin C. They applied it once a day for two weeks. This helped lighten their skin spots and smoothen their skin. It even made wrinkles go away.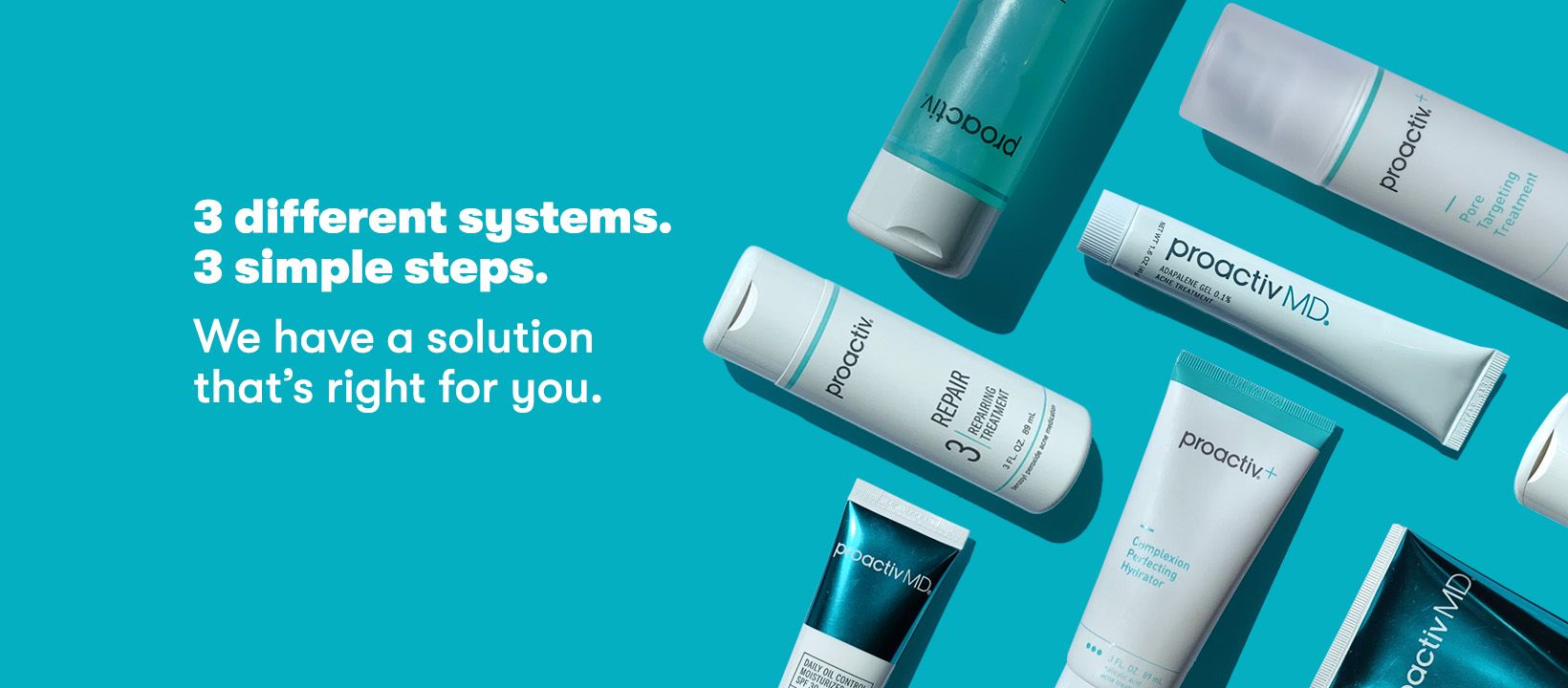 How Does Vitamin C Benefit the Skin?
Toxic chemicals called "free radicals" can affect your skin. This happens when you're around dirty air, smoke, or too much sun. The free radicals can damage your skin and cause complications such as skin cancer.
Vitamin C stops these free radicals from forming.5 This protects your skin. For example, in one study,6 using vitamin C for eight weeks improved the skin of 90% of skin cancer patients.
Your skin is rich in a protein called collagen.7 Vitamin C helps make more collagen. New collagen keeps your skin looking young. In another study,8 participants used vitamin C on their faces for 28 days, reducing wrinkles by up to 11%.
Can Vitamin C Serum Help with Dark Spots?
Constantly being in the sun for too long can cause your skin to make more melanin (a dark pigment), leading to hyperpigmentation and dark spots. Vitamin C stops your skin from making too much melanin.9 This helps lighten dark spots on your skin. In a study,10 using vitamin C reduced spots from sun damage by 50%.
Can Vitamin C Help with Acne?
Vitamin C doesn't make pimples go away. But it helps with the red and puffy skin caused by acne. It helps heal wounds, too. A study of 30 people11 showed vitamin C improved old pimple scars.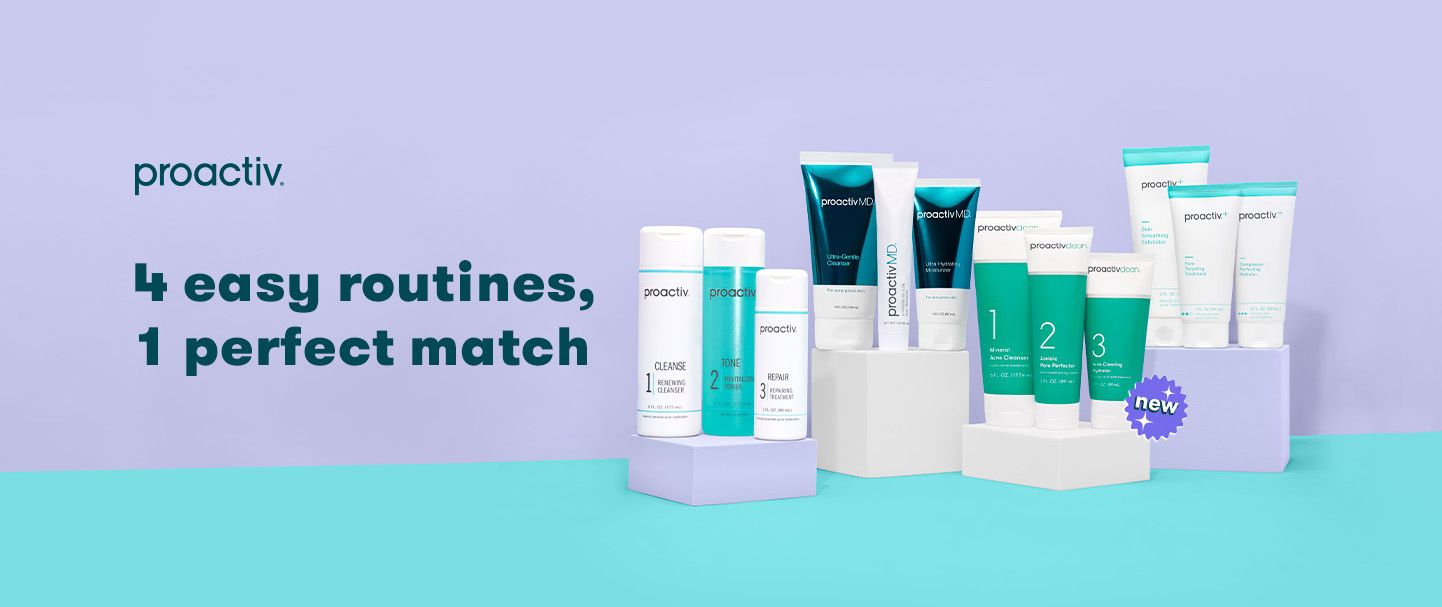 What Forms of Vitamin C Best Serve Your Skincare Goals?
Many types of vitamin C exist. But not every kind is suitable for every skin type.
So, when you pick a vitamin C product, think about what your skin needs. Then, choose the right kind for you.
What Is the Best Form of Vitamin C for the Skin?
Let's discuss the best forms of vitamin C for most skin types.
L-ascorbic acid12 is the strongest kind of vitamin C. But your skin may find it hard to absorb. L-ascorbic acid likes water, and your skin is more like oil. It's also why some brands mix it with ferulic acid to make it work better.
Other kinds of Vitamin C include ascorbyl-6-palmitate and magnesium ascorbyl phosphate (MAP). These are easier for your skin to absorb.13
What's the Optimal Concentration of Vitamin C for the Skin?
Your product must have a concentration of at least 8% vitamin C14 to make a difference.
Too much vitamin C isn't ideal either. If the product has more than 20% Vitamin C, it won't work any better and can cause skin irritation.15
So, target skincare products with a vitamin C concentration between 8% and 20%.
Timing and Placement: When Should Vitamin C be Applied for Maximum Benefits?
You can use vitamin C on your skin in the morning to protect it from sun damage.16 But research shows using it at night works well too.9
Using it two times a day is even better. In one study,17 people used vitamin C twice daily for six weeks. This helped reduce skin burn and redness by 21%.
Can You Use Vitamin C Serum with Other Skincare Products?
Vitamin C plays well with other skincare products. You can use it with peptides and hyaluronic acid. You can also use vitamin C when consuming green tea.
For example, one study18 tested using vitamin C with peptides twice daily for 28 days. This improved forehead and eye wrinkles in 67% of users. The combination also increased skin hydration in 7 out of 10 people.
In another study,19 people used vitamin C with green tea twice daily for 12 weeks. This reduced fine lines and wrinkles. It also made their skin look smoother and brighter.
Where Does Vitamin C Go in Your Skincare Routine?
Dr. Hadley King, a skin doctor from New York, shared how to use the skincare vitamin in your daily routine.
In the morning, follow these steps:
Wash your face
Use toner
Apply vitamin C serum
Use a moisturizer
Put on sunscreen
Then, in the evening:
Wash your face
Use toner
Apply vitamin C serum again
Use a moisturizer
Apply face oils
Top Picks: The Best Skincare Products with Vitamin C
Dr Julie from Russak Dermatology Group recommends the following vitamin C-containing products:
How Long Does It Take to See Results from the Best Vitamin C Serums?
How fast vitamin C works on your skin can differ for each person. It depends on:
What skin problem you are looking to correct,
Your skin type
The type of vitamin C and its concentration
How often you use it
That said, vitamin C protects your skin the minute you put it on.21 So, while you might need to wait to see the impact on your skin, its benefits start immediately.
Skincare With Vitamin C and Hyaluronic Acid
Hyaluronic acid22 is a unique sugar in your skin and other body parts. It's good at holding water, which helps your skin stay hydrated.23
By retaining water, hyaluronic acid fills the gaps between skin cells.24 This makes your skin look smooth, soft, and younger.
In one study,25 people used hyaluronic acid on their skin for six weeks. The results were as follows:
Smoother skin for 64% of people
plumper for 60%
moister for 63%
Why Combine Vitamin C with Hyaluronic Acid?
Vitamin C and hyaluronic acid work well together. By retaining water, hyaluronic acid increases vitamin C skin absorption.
In a study,26 patients applied vitamin C and hyaluronic acid to sunburnt skin. This helped heal the burn and made the skin moist and smooth. In another study,27 using vitamin C with hyaluronic acid for three months made skin spots and aging signs disappear.
What Other Vitamins Are Good for the Skin: Combining Skincare Vitamins
Vitamin C works well with other skincare vitamins. These include vitamin E, vitamin B3, and vitamin A.
Combining Vitamins C and E
Combining vitamins C and E helps lighten dark spots.
For example, researchers mixed vitamin C and vitamin E. People put it on their skin twice daily for two weeks. This helped reduce dark spots.28
Combining Vitamins C and B3
This combination also makes skin spots lighter.29 Using these two vitamins together can reduce dark spots by about 29%.30
Combining Vitamins C and A (The Right Way)
Vitamin C also works well with vitamin A, sometimes called retinol. The combination helps make new skin cells.31 This makes your skin look young and fresh.
But don't use them at the same time. Otherwise, you may experience skin irritation since they are both active ingredients. Instead, use vitamin C in the morning and vitamin A at night.
Myths and Precautions for Using Vitamin C: What Should You Watch Out for When Using Vitamin C?
Remember, not all myths about vitamin C are true. For example:
People think all vitamin C products are the same. They're not.
Some feel higher vitamin C concentrations work better. This isn't always true.
Some say don't use it on dark skin. That's incorrect.
Others think you should avoid vitamin C if you have sensitive skin. This isn't always true.
Some recommend using vitamin C only at night. You can use it in the morning, too.
What Are the Side Effects of Vitamin C Serum?
Skincare with vitamin C can sometimes cause side effects. For example, it can cause:
Itchy or red skin
Skin dryness
Pimple outbreaks
Minor allergic reactions
Skin sensitivity
Luckily, these side effects are rare. On top of that, the adverse effects are usually mild and resolve on their own.
How to Avoid Vitamin C Serum Side Effects?
While vitamin C side effects are rare, you can reduce the risk even further by:
Starting with weaker concentrations, like 8% or 10%
Applying it on clean, dry skin
Following the instructions that come with your product
Using lotion and sunscreen
Not using the product after its expiry date
If side effects persist, please consult your dermatologist.
Takeaway
Can vitamin C change your skincare game? The answer is a resounding yes. This potent ingredient tackles aging, sun damage, and even those pesky dark spots.
Luckily, using vitamin C is simple. Pick a low-strength serum if you're new to the process and use it twice daily.
Of course, always test a new product on a small area first. If you notice any irritation, it's best to stop and consult a dermatologist.
Vitamin C is the way to go for brighter, healthier skin. So why not start today?
Sources
1. Skin conditions by the numbers. https://www.aad.org/media/stats-numbers. Accessed September 8, 2023
2. Burden of skin disease. https://www.aad.org/member/clinical-quality/clinical-care/bsd. Accessed September 8, 2023
3. Skin Care – Worldwide. Statista. https://www.statista.com/outlook/cmo/beauty-personal-care/skin-care/worldwide. Accessed September 8, 2023
4. Boo YC. Ascorbic Acid (Vitamin C) as a Cosmeceutical to Increase Dermal Collagen for Skin Antiaging Purposes: Emerging Combination Therapies. Antioxid Redox Signal. 2022;11(9). doi:10.3390/antiox11091663
5. Wang K, Jiang H, Li W, Qiang M, Dong T, Li H. Role of Vitamin C in Skin Diseases. Front Physiol. 2018;9. doi:10.3389/fphys.2018.00819
6. Burke B, Bailie JE. Randomized trial of topical ascorbic acid in DMSO versus imiquimod for the treatment of basal cell carcinoma. Biomed Pharmacother. 2022;148. doi:10.1016/j.biopha.2022.112710
7. Yousef H, Alhajj M, Sharma S. Anatomy, Skin (Integument), Epidermis. In: StatPearls [Internet]. StatPearls Publishing; 2022.
8. Escobar S, Valois A, Nielsen M, Closs B, Kerob D. Effectiveness of a formulation containing peptides and vitamin C in treating signs of facial ageing: three clinical studies. Int J Cosmet Sci. 2021;43(2). doi:10.1111/ics.12665
9. Sanadi RM, Deshmukh RS. The effect of Vitamin C on melanin pigmentation – A systematic review. J Oral Maxillofac Pathol. 2020;24(2):374.
10. De Dormael R, Bastien P, Sextius P, Gueniche A, Ye D, Tran C, et al. Vitamin C Prevents Ultraviolet-induced Pigmentation in Healthy Volunteers: Bayesian Meta-analysis Results from 31 Randomized Controlled versus Vehicle Clinical Studies. J Clin Aesthet Dermatol. 2019;12(2):E53.
11. Abbas MAM, Eeae E, Zaky MS, Elsaie ML. Microneedling with topical vitamin C versus microneedling with topical insulin in the treatment of atrophic post-acne scars: A split-face study. Dermatol Ther. 2022;35(5). doi:10.1111/dth.15376
12. Macan AM, Kraljević TG, Raić-Malić S. Therapeutic Perspective of Vitamin C and Its Derivatives. Antioxid Redox Signal. 2019;8(8). doi:10.3390/antiox8080247
13. Kurokawa I, Yoshioka M, Ito S. Split-face comparative clinical trial using glyceryl-octyl-ascorbic acid/ascorbyl 2-phosphate 6-palmitate/DL-α-tocopherol phosphate complex treatment for postinflammatory hyperpigmentation, postinflammatory erythema and atrophic scar in acne vulgaris. J Dermatol. 2019;46(10). doi:10.1111/1346-8138.14930
14. Al-Niaimi F, Chiang NYZ. Topical Vitamin C and the Skin: Mechanisms of Action and Clinical Applications. J Clin Aesthet Dermatol. 2017;10(7):14.
15. Rattanawiwatpong P, Wanitphakdeedecha R, Bumrungpert A, Maiprasert M. Anti‐aging and brightening effects of a topical treatment containing vitamin C, vitamin E, and raspberry leaf cell culture extract: A split‐face, randomized controlled trial. J Cosmet Dermatol. 2020;19(3):671.
16. Jesus A, Mota S, Torres A, Cruz MT, Sousa E, Almeida IF, et al. Antioxidants in Sunscreens: Which and What For? Antioxid Redox Signal. 2023;12(1). doi:10.3390/antiox12010138
17. Jaros A, Zasada M, Budzisz E, Dębowska R, Gębczyńska-Rzepka M, Rotsztejn H. Evaluation of selected skin parameters following the application of 5% vitamin C concentrate. J Cosmet Dermatol. 2019;18(1). doi:10.1111/jocd.12562
18. Akulinina I, Stefanaki I, Pavlíčková E, Maiolino M, Hajduk S, Sápy M, et al. Topical formulation containing peptides and vitamin C in ampoules improves skin aging signs: Results of a large, international, observational study. J Cosmet Dermatol. 2022;21(9). doi:10.1111/jocd.14733
19. Jagdeo J, Kurtti A, Hernandez S, Akers N, Peterson S. Novel Vitamin C and E and Green Tea Polyphenols Combination Serum Improves Photoaged Facial Skin. J Drugs Dermatol. 2021;20(9). doi:10.36849/jdd.5818
20. Machado BHB, Frame J, Zhang J, Najlah M. Comparative Study on the Outcome of Periorbital Wrinkles Treated with Laser-Assisted Delivery of Vitamin C or Vitamin C Plus Growth Factors: A Randomized, Double-blind, Clinical Trial. Aesthetic Plast Surg. 2021;45(3). doi:10.1007/s00266-020-02035-z
21. Gref R, Deloménie C, Maksimenko A, Gouadon E, Percoco G, Lati E, et al. Vitamin C–squalene bioconjugate promotes epidermal thickening and collagen production in human skin. Sci Rep. 2020;10(1):1-12.
22. Walker K, Basehore BM, Goyal A, Zito PM. Hyaluronic Acid. Published online January 2023. https://pubmed.ncbi.nlm.nih.gov/29494047/. Accessed September 8, 2023
23. Bravo B, Correia P, Junior JEG, Sant'Anna B, Kerob D. Benefits of topical hyaluronic acid for skin quality and signs of skin aging: From literature review to clinical evidence. Dermatol Ther. 2022;35(12). doi:10.1111/dth.15903
24. Hsu TF, Su ZR, Hsieh YH, Wang MF, Oe M, Matsuoka R, et al. Oral Hyaluronan Relieves Wrinkles and Improves Dry Skin: A 12-Week Double-Blinded, Placebo-Controlled Study. Nutrients. 2021;13(7). doi:10.3390/nu13072220
25. Draelos ZD, Diaz I, Namkoong J, Wu J, Boyd T. Efficacy Evaluation of a Topical Hyaluronic Acid Serum in Facial Photoaging. Dermatol Ther . 2021;11(4). doi:10.1007/s13555-021-00566-0
26. Narda M, Brown A, Muscatelli-Groux B, Grimaud JA, Granger C. Epidermal and Dermal Hallmarks of Photoaging are Prevented by Treatment with Night Serum Containing Melatonin, Bakuchiol, and Ascorbyl Tetraisopalmitate: In Vitro and Ex Vivo Studies. Dermatol Ther . 2020;10(1):191.
27. Neves JR, Grether-Beck S, Krutmann J, Correia P, Gonçalves JE, Sant'Anna B, et al. Efficacy of a topical serum containing L-ascorbic acid, neohesperidin, pycnogenol, tocopherol, and hyaluronic acid in relation to skin aging signs. J Cosmet Dermatol. 2022;21(10). doi:10.1111/jocd.14837
28. Kim J, Kim J, Lee YI, Almurayshid A, Jung JY, Lee JH. Effect of a topical antioxidant serum containing vitamin C, vitamin E, and ferulic acid after Q-switched 1064-nm Nd:YAG laser for treatment of environment-induced skin pigmentation. J Cosmet Dermatol. 2020;19(10). doi:10.1111/jocd.13323
29. Park HJ, Byun KA, Oh S, Kim HM, Chung MS, Son KH, et al. The Combination of Niacinamide, Vitamin C, and PDRN Mitigates Melanogenesis by Modulating Nicotinamide Nucleotide Transhydrogenase. Molecules. 2022;27(15). doi:10.3390/molecules27154923
30. Kalasho BD, Minokadeh A, Zhang-Nunes S, Zoumalan RA, Shemirani NL, Waldman AR, et al. Evaluating the Safety and Efficacy of a Topical Formulation Containing Epidermal Growth Factor, Tranexamic Acid, Vitamin C, Arbutin, Niacinamide and Other Ingredients as Hydroquinone 4% Alternatives to Improve Hyperpigmentation: A Prospective, Randomized, Controlled Split Face Study. J Cosmet Sci. 2020;71(5). https://pubmed.ncbi.nlm.nih.gov/33022197/. Accessed September 8, 2023
31. Km FES, Bittner A, Schlicht K, Mekhemar M, Enthammer K, Höppner M, et al. Ascorbic Acid/Retinol and/or Inflammatory Stimuli's Effect on Proliferation/Differentiation Properties and Transcriptomics of Gingival Stem/Progenitor Cells. Cells. 2021;10(12). doi:10.3390/cells10123310
32. Garg V, Brod B, Gaspari AA. Patch testing: Uses, systems, risks/benefits, and its role in managing the patient with contact dermatitis. Clin Dermatol. 2021;39(4). doi:10.1016/j.clindermatol.2021.03.005
Join our community of health and wellness enthusiasts today !!
Whether you're looking for new workout ideas, healthy recipes, or information on sexual health, we've got you covered