5 Best Natural Sources Of Probiotics For A Healthy Gut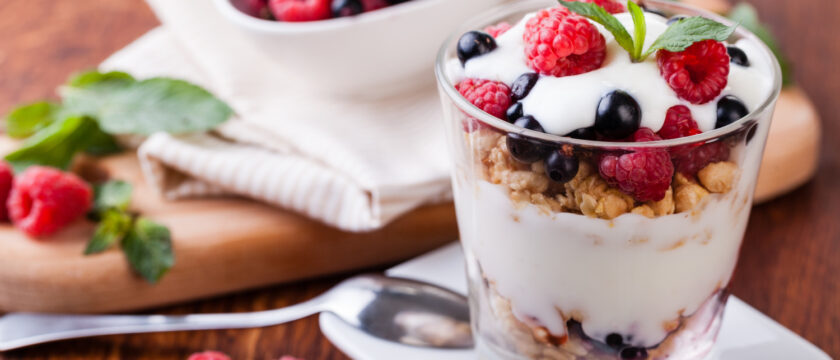 Recent studies have shown that microbiome (essential bacteria) can have a great impact on your overall health. Note that an unhealthy gastrointestinal tract (GI) can result in severe health complications. It is one of the main reasons why you must supplement your body with probiotics rich in billions of good bacteria. Here is where food plays a key role in maintaining the delicate balance of the microbiome to aid in digestive functions and promote healthy gut activity.
Every person has a unique population of good bacteria in their GI tract. This makes it difficult to narrow down specific foods that are rich in probiotics. Herein we discuss some of the best sources of probiotic-rich foods and beverages to improve and maintain a healthy gut.
Yogurt
Yogurt is basically fermented milk that contains millions of active bacteria cultures per gram of serving. It is the best natural source of probiotics and is also easy to digest. If you prefer store-bought yogurt, always buy the ones that are labeled "live cultures". Live culture fermented yogurt is a more natural, rich, and nutritious form available in the market. Some companies are also marketing vegan and dairy-free options of yogurt loaded with active probiotics.
Cottage cheese
Cottage cheese is a great alternative if you ever get bored of yogurt. It is rich in natural probiotics fermented with active cultures making it the perfect food for a healthy gut. It is also rich in calcium which means better bone health when you consume it regularly. Cottage cheese can be used as a base for both savory and sweet recipes depending on your taste palate.
Kimchi
If you have already tried and tested several types of fermented yogurt and cheese, try sampling fermented cabbage for a change. That's right. Kimchi is a natural probiotic that you can prepare right at home by using some cabbage, garlic, and spices. Cruciferous vegetables are excellent gut-friendly foods and can also help reduce the risk of cancer. Kimchi is made by fermenting the cabbage and garlic in a spicy flavor solution which is left to age for a short period of time. You can use kimchi to add flavor to any other foods you make or have a spoonful on its own.
Dark chocolate
It goes without saying that chocolate is one such ingredient that would make for an interesting addition to your diet. While you may find dark chocolate to be bitter due to its concentration of cocoa, it is great for your gut health. The bacteria in your gastrointestinal tract reacts with chocolate and ferments it to release anti-inflammatory byproducts. What does this mean for your body? The byproducts protect the good bacteria as they pass through the stomach into the small intestine. This means the digestive tract will absorb most of the healthy bacteria. It will also extract all the micronutrients and antioxidants in the process to boost a healthy gut. If you want to use chocolate, buy the ones that contain at least 70% cocoa content.
Apple cider vinegar
This is again a fermented drink made from apples and vinegar, best used as a salad dressing. Vinegar is naturally rich in acetic acid that aids indigestion. Apart from being a great probiotic beverage, acetic acid also helps break down body fats and helps keep your blood sugar levels normal. Regular consumption of apple cider vinegar may help you lose weight while simultaneously boosting digestive activity. Doctors recommend no more than four tablespoons of raw apple cider vinegar as part of your daily diet.
Join our community of health and wellness enthusiasts today !!
Whether you're looking for new workout ideas, healthy recipes, or information on sexual health, we've got you covered