5 Weight-Loss Tips For Men Above 40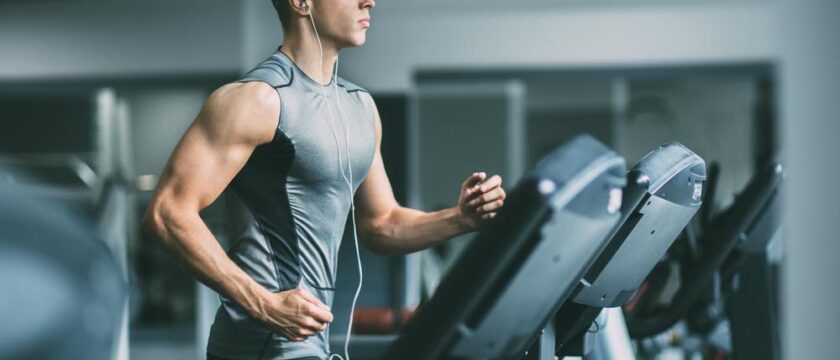 5 weight-loss tips for men above 40
As we age, losing weight becomes slightly more difficult. Our bodies start getting easily tired, and it becomes extremely difficult to keep up with a workout routine or a diet. Especially, once we cross 40, the body cannot cope with training and exercises, if you have not been working out since you were young. Hormonal changes are another important factor in weight loss for men above 40. Reduction in testosterone levels, slowing of metabolism, and decreased muscle mass levels in the body are some hormonal changes that can affect men. However, losing weight for men above 40 is not an impossible task. As it is slightly difficult, below are some tips you can follow for losing weight post 40.
Body fat percentage
If you cannot workout and follow tight gym routines, the best bet would be to slowly bring down the fat content in your body. Focusing on body composition will be a lot easier for you than going for runs and lifting heavy weights to burn calories. No matter what your age, you can make dietary changes that can improve your body composition. Go online and learn to keep a check on your body fat percent, you can also ask your doctor to help you measure the same. Maintaining a fat-free mass will help you stay active as well as maintain a healthy metabolism.
Look for incentives
Aging is a natural process, and it comes with its own special incentives. Yes, you might have significantly lesser energy and strength, but you also do not need to carry out too many strenuous activities. Focus on reasons and benefits that could work in your favor if you lost some extra pounds. Staying fit and having a well-controlled body weight can not only allow you to be more active but also add extra years to your life. Being overweight and old can restrict you in many ways like not being able to indulge in your favorite sport once in a while or being constantly tired.
Easy and minimal exercising
Exercising when you are above 40 can be difficult and we all know it, but there are many easy exercises that you can practice. Do not go out for runs, go for long walks to burn the extra calories from your body instead. Practice exercises and workouts that don't involve lifting weights. You can go to the gym and do more repetitions of exercises at minimal weights. Do squats without weights, walk on the treadmill, perform strength training using weights that aren't too heavy, and try to squeeze in some ab crunches in this routine too.
Keep up the healthy habits
There is nothing wrong about having a healthy habit, even better to have multiple ones. If you follow a healthy habit for your lifestyle, do not give it up just to lose the extra pounds. However, that does not mean you do not develop new healthy habits. One of the best ways to lose weight is to increase the water content in your body. Do not skip meals, at whatever age, starving does not aid in shedding the extra pounds, it only makes you sick.
Be patient
This is one of the most important factors associated with weight loss. As a person ages, all the bodily functions start slowing down and so does the rate of metabolism. This is the primary reason for excess weight gain. The weight-loss process, even after following a tight routine, will be slow. Keep following the daily routine and be patient, the change will be slow, but it will come. You must also note that reaching a healthy weight is not impossible, you just need to stick to the basics: follow regular exercising routine, a balanced diet, and be patient.
Join our community of health and wellness enthusiasts today !!
Whether you're looking for new workout ideas, healthy recipes, or information on sexual health, we've got you covered