6 Healthy Diet Drink And Food Recipes To Help You Stay Robust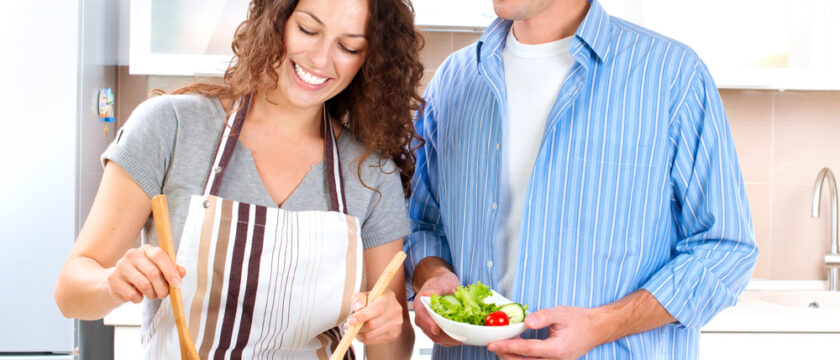 Almost half of the world's population is struggling with weight issues and the fact that we lead a sedentary lifestyle where we fail to chalk out time for our workout regime only causes the matter to deteriorate. Even if we find a workout regime that suits us; going to the gym or taking a walk in the park, sticking to a healthy diet is the biggest challenge we face. Since we lead a hectic life, we do not have the luxury of time to make healthy food; we prefer instant food since all you need to do is heat it.
A balanced diet is what helps an individual lose weight or in other cases, maintain a healthy weight. If salads have lost their charm for you, here are some interesting healthy diet drink recipes and healthy diet food recipes you can try, and these don't require you to be well-versed with the art of cooking.
Healthy diet drinks
People are of the opinion that healthy diet drinks are tasteless, or they are quite bitter. Another preconceived notion that people harbor is that smoothies aren't healthy; they contain sweeteners and are full of carbs. However, there are some healthy diet drinks that keep you full for a long time and refrain you from reaching out for the cookie jar since they appease the taste buds as well. They are-
The workout recovery drink- As the name suggests, this healthy diet drink helps you recover from the intense workout or any other form of exercise that requires a lot of energy. If you are on the road to lose weight, and you do not have time to concoct a heavy breakfast, try this healthy diet drink which is concocted by blending 8 ounces of chopped peeled sweet potatoes, 4 ounces of peeled orange, and 3 ounces of chopped carrots. Though people are hesitant about using sweet potato, it is an excellent source of potassium which helps in replenishing your electrolyte levels.
The fat-loss cocktail- In order to make this healthy diet drink, you will need 2 apples, 2 stalks of celery, a whole cucumber, 5 leaves of kale, half a lemon, 2 oranges, and a handful of parsley. Toss these ingredients into the blender, and your drink is ready. Since kale is a rich source of fiber, this healthy diet drink will keep you full until your lunch, and you can bid adieu to your mid-meal cravings. Also, lemon and kale work together to reduce the waistline, whereas, celery helps you maintain a normal blood pressure.
The green aid drink- Here's a drink that helps strengthen your digestion. To make this healthy diet drink, you will need 4 medium-sized apples, 3 stalks of celery, 2 leaves of kale, 1 whole peeled lemon, 4 cups of spinach. Apple is a great laxative, especially when coupled with spinach and other vegetables. Celery is a natural diuretic and prevents water retention, thus, you won't feel bloated. Also, apples have proven instrumental in aiding the weight loss process. So, begin your day with the Green Aid Drink and kick start the weight loss process.
Healthy diet recipes
Healthy diet recipes do not always imply eating salads or eating raw, soggy vegetable soup. There are different ways to make your diet food interesting. Here are some healthy diet recipes that you will give you the perfect blend of taste and health that everyone yearns for.
Loaded sweet potato nacho fries- Here's a healthy diet recipe that can be used for breakfast or served as a meal with slight alterations to the original recipe. All you have to do is use sweet potatoes instead of tortilla chips since they are rich in fiber and vitamin A, each of which is essential for your health. You can increase the protein content of this healthy diet recipe by adding more of chicken, tofu, beans, or shrimp. Not only does this recipe taste good, it fulfills your need for taste.
Smoked gouda-broccoli soup- Contrary to the soggy vegetable soup you reluctantly consumed to stay healthy, the smoked gouda-broccoli soup comes as a refreshing change. The smoked gouda and smoked paprika in this soup are what lends this broccoli-and-cheese soup it's authentic flavor. Gouda is the source of healthy fats and broccoli, as well all know, is the powerhouse of nutrients and is instrumental in helping people lose weight, lowers cholesterol, and contains all the essential minerals. So, here's a healthy diet recipe that scores the maximum on the taste and health scales.
Curried egg salad sandwich- Eggs are the best food if you wish to maintain a healthy weight since they are a rich source of protein. Instead of eating bland boiled eggs, you can try the curried egg salad sandwich that can sustain you until your lunch when consumed for breakfast. Instead of plain white bread, opt for quinoa bread or brown bread, and use low-fat Greek yogurt instead of mayo. This reduces the calories and fats considerably.
Join our community of health and wellness enthusiasts today !!
Whether you're looking for new workout ideas, healthy recipes, or information on sexual health, we've got you covered