6 Natural Sources Of Biotin For A Healthier You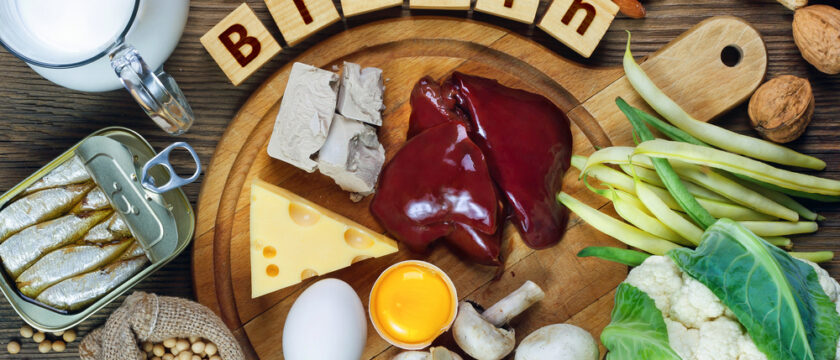 6 natural sources of biotin for a healthier you
Biotin does wonders for your hair, skin, brain, and overall health. Many recent research studies prove the benefits of biotin in stabilizing blood sugar levels. Now the question is which are the best sources of the vitamin B protein aka biotin?
Getting the nutrients from natural sources is always the best idea. In case, your body needs additional biotin, the doctors often recommend additional supplements. It is advisable to consult the doctor before choosing any biotin supplement. Below we have listed a few biotin-rich natural foods that help in maintaining the biotin levels of your body and keeping you healthy.
Sweet potatoes
Sweet potato is a vegetable that contains high levels of biotin. Moreover, it contains beta-Carotene that helps in rejuvenating the skin. You can try consuming sweet potatoes by sprinkling some sea salt, pepper, and herbs and roasting them in the oven. Sweet potato chips are also a great way to eat them in a less traditional way.
Spinach
Among the leafy green vegetables, spinach contains one of the highest levels of biotin. One serving of chopped leaf spinach contains 7 micrograms (mcg) of biotin. Although consuming frozen spinach does not make it any less nutrient-rich, fresh spinach is preferable, as it is packed with fiber and nutrients.
Mushrooms
Mushrooms contain biotin that helps in keeping predators and parasites away from the plant. Sautéed mushrooms are a great way of consuming biotin. One can also try sautéing mushrooms with some butter and garlic. On the other hand, eating raw mushrooms works better. One of the best ways to eat mushrooms is to make a salad tossed with hard-boiled eggs yolks, spinach, and almonds to get a protein-filled meal.
Eggs
Eggs are extremely healthy and one of the best sources of biotin is common knowledge. One whole egg provides up to 10 mcg of biotin, making egg yolks one of the richest natural sources of biotin. Eggs are whole foods and are a complete protein containing a comprehensive amino acid profile, which helps in muscle growth and keeps you energetic. Additionally, eggs are also a rich source of vitamin D and selenium, the nutrients that are one of the best for people suffering from a thyroid condition. You can include whole boiled eggs in your salad with pepper, sea salt, and veggies.
Salmon
Apart from being a rich source of biotin, salmon also contains omega-3 fatty acids that are known to provide nutrients to maintain optimal health. Omega-3 fatty acids are helpful in a number of ways, including protecting the heart, reducing inflammation caused by pollutants, and improving the health of the brain. A cherry on the cake—the omega-3 acids in salmon also keep hair and skin healthy and glowing.
Almonds
Almonds contain high levels of vitamin E and magnesium and are also rich in fiber. The nutrients in almonds effectively help in healthy weight loss. Having a bowl full of almonds for breakfast can be a great way to start your day. Moreover, you can chop a handful of almonds and add these to your smoothie. Carry an extra box of almonds to college or work and have these whenever you're hungry.
Some of the other natural sources of biotin
It is often believed that protein capsules can provide faster benefits. This is only half true. Artificially-made protein in the form of capsules, tablets, or drinks can provide benefits but sometimes may have long-term side effects. Therefore, opting for natural sources of biotin can be long lasting as well as beneficial. Natural sources of biotin would not only offer long-term benefits but also provide other minerals and vitamins necessary for the body. Here are a few other natural sources of biotin you can opt for:
Nuts like pecans, peanuts, and walnuts
Whole grains and cereals
Cauliflower
Nut butter
Organ meats like kidney and liver
Legumes
Soybeans
Bananas
Porkchop
Tuna
Cheddar cheese
Broccoli
Oatmeal
Join our community of health and wellness enthusiasts today !!
Whether you're looking for new workout ideas, healthy recipes, or information on sexual health, we've got you covered