7 Key Rules Of A Whole 30 Diet Plan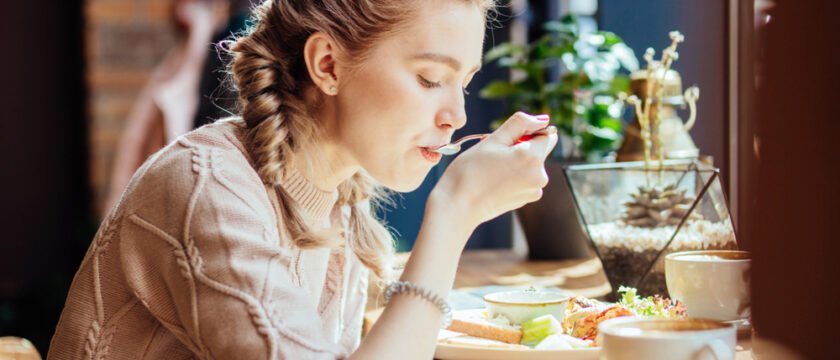 7 key rules of a Whole30 diet plan
It takes only 30 days to re-define your relationship with food and push the reset button on your health. By following the Whole 30 diet plan, you can reap benefits like reduced inflammation in your system, clear skin, and a fresh and revitalized body. You have to follow the diet for 30 days, and it is said to change the way you think about food. You will experience a change in your taste buds, reset your current habits and cravings, and it even has the potential to change the way you consume food for the rest of your life. Below are some fundamental rules of following a Whole30 diet plan:
Quit added sugar, natural as well as refined
Say no to the consumption of honey, maple syrup, coconut sugar, stevia, date syrup, xylitol, Splenda, Nutrasweet, etc. It is crucial to read labels while following the Whole30 diet plan as companies tend to add sugar to their products in ways that are not easily recognizable.
Don't consume alcohol and tobacco
Consumption of alcohol in any form is not allowed while following the Whole30 diet plan. You're not supposed to use alcohol while cooking either. Ideally, you should cut your consumption of tobacco products too. You can't clean up your diet while consuming tobacco and alcohol.
Avoid grains
One has to eliminate various types of grain in this diet such as wheat, oats, barley, rice, corn, bulgur, sprouted grains, and sorghum. Even gluten-free cereals like buckwheat, quinoa, and amaranth are a part of this list. It is imperative to ensure that the food items you consume don't contain any of these ingredients in any hidden form.
Say no to junk food
This rule is pretty obvious and self-explanatory. The Whole30 diet plan is about improving your relationship with food and feeling better about yourself. However, junk food tends to have a contrary effect on our bodies. So, while you're following this diet plan, you should forget about those pizzas, tortillas, pasta, bread, chips of any kind, french fries, and everything else that falls in the category of "junk food." People find this rule the most challenging to follow, especially when they are out with friends, at a party, etc. However, if you are determined to go through 30 days of transforming your relationship with food, you can surely manage to cut out junk food from your diet.
Don't look at any "healthy" baked goods or treats
Today, many foods claim to be "healthy and fat-free." Many people depend on these foods and assume that they're eating healthy. Unfortunately, that is not the reality. Such food items usually contain artificial sweeteners that make it taste good. The Whole30 diet plan is about feeling good from within. However, when you eat these food items, their ingredients don't make your body feel so good.
Don't take your body measurements or step on the scale for 30 days
The Whole30 diet plan does help one lose weight. However, it does much more than that as it changes the overall dynamics of your eating habits. You can analyze your body before starting the Whole30 diet by measuring your weight, body fat, and anything else you find important. This way, you will realize how tangible your results are, especially after you weigh yourself after 30 days. However, while you're following the diet, it is recommended that you focus on mindful eating rather than your measurements or weight.
Avoid consumption of dairy products
One should avoid dairy products like milk, cheese, yogurt, cheese, ice cream, frozen yogurt, cream, kefir, and sour cream obtained from cows, sheep, or goats. The Whole30 diet plan is all about consuming organic and wholesome foods which do not include dairy products.
Tags- 30 Diet Plan
Join our community of health and wellness enthusiasts today !!
Whether you're looking for new workout ideas, healthy recipes, or information on sexual health, we've got you covered