8 Food Sources That Will Help You Maintain A Healthy Kidney Diet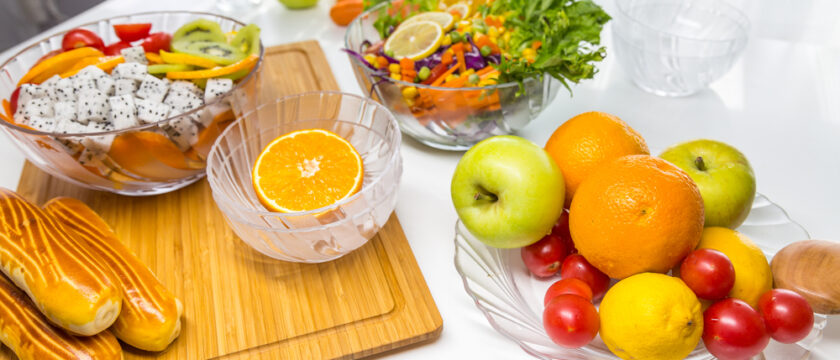 Kidneys are two bean shaped organs placed on the left and right side, located at the back of the abdominal cavity forming one of the most vital components of the human anatomy. They are responsible for four important processes – filtration, reabsorption, secretion, and excretions to alter blood plasma. This process is carried out by nephrons present in the organ, which are the structural and functional units of the kidney. There are almost 1 million nephrons present in the kidney.
The kidney is responsible for a number of functions that includes controlling the production of red blood cells, regulate blood pressure by releasing hormones, and balance the body's fluids. The most important function however is waste removal by way of altering the blood plasma, which is then excreted by the body through urination.
Fatigue, troubled sleep, dry and itchy skin, urge to urinate frequently, blood in urine, muscle cramping, and poor appetite are common signs and symptoms of developing kidney problems. These mild discomforts can often lead to severe health complications and can result in kidney failure.
Preventive measures will help you maintain a healthy kidney diet in order to avoid complications. Incorporation of certain foods to your diet, changes in lifestyle and routine will all collectively help in preventing kidney problems and managing symptoms.
Foods that form part of a healthy kidney diet:
Olive oil
Oil is used on a daily basis for cooking purposes. Substitute your vegetable oil or any other cooking oil to virgin or extra virgin olive oil. Inflammation is one of the prominent triggers of kidney problems which is why olive oil proves to be effective with anti-inflammatory fatty acids. Oleic acid, polyphenols, and other anti-inflammatory and antioxidant compounds present in olive oil help prevent inflammation. Along with managing symptoms of a kidney disorder, the use of olive oil in your daily diet also helps lower the risk of heart diseases and cancer.
Fish
When it comes to finding a high quality protein source also rich in omega-3 fatty acids and anti-inflammatory properties, fish is the best choice for maintaining a healthy kidney diet. Omega-3 fatty acids help in maintaining optimum cholesterol levels by lowering low density lipoprotein (LDL, also referred to as bad cholesterol) and raising high density lipoproteins (good cholesterol). Anti-inflammatory properties provides relief from the inflammation and swelling.
Egg whites
Egg whites are pure protein and high in amino acids and should be preferred over foods prepared with egg yolks for a healthy kidney diet. The phosphorus content is reduced in case of egg whites and this ingredient is readily available in its raw, powdered or pasteurized form to be used in omelets, sandwiches, and even salad recipes.
Cabbage
For a vegetarian option, cruciferous vegetables like cabbage can be used for an affordable substitute in a healthy kidney diet routine. Raw cabbage is loaded with vitamin K, vitamin C, vitamin B6, and folic acid making it a great option for a dialysis diet also. The chemical compounds in cabbage help fight free radicals that can cause kidney cancer, and also help in improving your cardiovascular health.
Cauliflower
This vegetable is packed with compounds that help neutralize toxic substances leading to cell membrane and DNA damage. Cauliflower is a good source of folates, fiber and Vitamin C all which form essential nutrients to maintain bodily and kidney functions. This ingredient can be incorporated in a number of recipes making it an affordable choice for maintaining a healthy kidney diet.
Red grapes
Blood flow is essential for the kidney to function since blood plasma is altered to extract waste. Red grapes are naturally rich in resveratrol which stimulates the production of nitric acid. This in turn relaxes the muscle cells in blood vessels and increases blood flow. Red grapes are also rich in flavonoids which reduces the formation of blood clots and prevents any oxidative damage, thus helping maintain a healthy kidney diet routine.
Cherries and strawberries
Cherries are rich in phytochemicals and antioxidants. But mainly, cherries help reduce inflammation and its associated discomforts as cell and oxidative damage are common symptoms of a damaged kidney. Strawberries are an excellent source of vitamin C, manganese, fiber, and have a lot of anti-inflammatory properties to provide relief when consumed regularly as part of a healthy kidney diet.
Apples
An apple a day will provide your body with the necessary fiber to help aid digestion and related processes. Apples are also rich in anti-inflammatory compounds making it one of the main food sources for a healthy kidney diet.
Other common fruits and vegetables that can form part of a healthy kidney diet include onions, garlic, cranberries, blueberries, and raspberries. These can be creatively incorporated in a number of recipes to counter and manage the varied symptoms of kidney disorders.
Join our community of health and wellness enthusiasts today !!
Whether you're looking for new workout ideas, healthy recipes, or information on sexual health, we've got you covered