Here Is What You Need To Know About Apple Cider Vinegar Diet Plans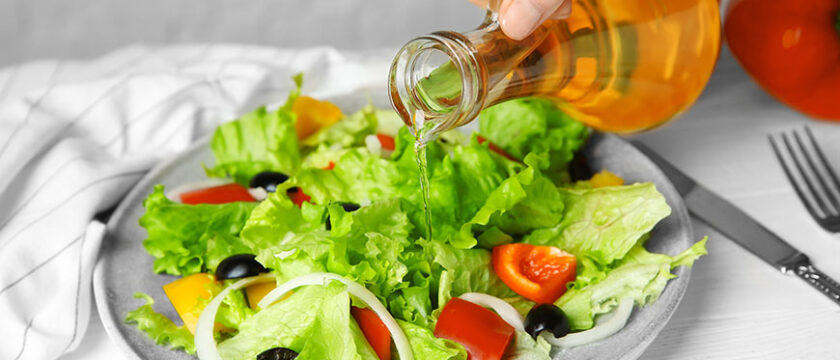 Apple cider vinegar (ACV) has been incorporated in various recipes as well as home remedies. It continues to be a part of several diets for weight loss, detoxification, and health conditions like diabetes, cholesterol, and blood pressure. Additionally, it helps some people to fight cold symptoms, allergies, and acid reflux. This fermented extract comprises healthy enzymes and probiotics that help to regulate numerous body processes. Therefore, unsurprisingly this ingredient is almost found in every kitchen. Read on to know more about the benefits of apple cider vinegar (ACV) diet.
Helps in losing weight
If you are following a weight loss regime, then it might be a good idea to include apple cider vinegar in your diet. Some research projects suggest that ACV helps in increasing satiety, which reduces an individual's overall calorie intake. However, even though ACV encourages weight loss, it alone cannot bring about a drastic change in a short time. You need to adopt an apple cider vinegar diet along with a right workout plan to witness discernable results.
Regulates blood glucose levels
One of the most prominent advantages of implementing an apple cider vinegar diet plan is that it normalizes blood sugar levels. ACV can help increase insulin sensitivity, i.e., the body cells will be able to accept and use glucose levels more effectively, instead of sustaining it and causing high blood sugar. Not only will this help you control the level of unused glucose in your body but will also minimize the risk of other diseases that are triggered due to diabetes.
Lowers cholesterol and blood pressure levels
High levels of bad cholesterol in the body can lead the arteries to obstruct the free flow of the blood and prompt cardiovascular diseases. ACV helps in lowering the bad cholesterol and promotes healthy heart functions. This also helps in relieving the high blood pressure levels which can cause the heart to work harder.
Improves digestive functions
This fermented juice even happens to be a probiotic which includes malic and acetic acid that balances the gut microbe level. Having healthy bacteria in the stomach, not only makes digestive processes smoother but also helps in the better absorption of essential nutrients. A regular consumption of ACV will boost the immunity in the long run. Moreover, if you are dealing with acid reflux, ACV can alleviate its symptoms by introducing more acid in the stomach so that the backflow can be prevented.
Apart from the five major benefits stated above, ACV can be used to treat sunburns, acne, warts, fungus, and fight seasonal allergies
Apple cider vinegar diet plan
Whether you are battling a health condition or not, it's a good idea to include ACV in your daily diet. Apart from having it with plain water every morning, here are some simple but effective ACV recipes that you can try.
Lemon juice with cinnamon and cayenne pepper
This is the classic ACV drink which contains a combination of water, a tablespoon of apple cider vinegar, one tablespoon of fresh lemon juice, some cinnamon and cayenne pepper. If you want to add some sweetness to the drink, use raw honey.
Smoothies
Detox smoothies are one of the best ways to accommodate ACV. You can use mixed berries, apples, strawberries, blueberries, or bananas, as the main ingredient. Moreover, you can also introduce additional ingredients like almond milk, vanilla extract, honey, chia seeds, or mint leaves to enhance the flavor. You just require one tablespoon of ACV in your daily smoothie recipe.
Lemon tea
If you are troubled with a sore throat or congestion, then you should have a hot cup of lemon tea with honey, garlic, and a tablespoon of ACV. If you wish, you can also have ACV with green tea.
Salad dressing
Apple cider vinegar can not only be used in drinks but also in your meals. You can whip up a quick, light, and yummy ACV dressing to drizzle on your crunchy salad. All you to do is blend 1 or 2 teaspoons of ACV with 4 teaspoons of extra virgin olive oil and 1 teaspoon of Dijon mustard. Then add some lemon zest, salt and black pepper, and freshly chopped herbs of your liking. You can also use apple cider vinegar in marinades.
Cranberry and orange juice
Orange and cranberry, both are rich in antioxidants. Moreover, this apple cider vinegar diet drink is incredibly flavorful. Just mix a quarter cup of orange and cranberry juice with 2 to 3 quarters of water. Add two tablespoons of ACV and honey (optional) for a sweet flavor.
The recipes mentioned above are some best ways to include ACV in your daily diets. Drinking apple cider vinegar without dilution is safe. However, ensure it doesn't sit in your mouth for long periods as concentrated ACV can damage the teeth enamel.
Join our community of health and wellness enthusiasts today !!
Whether you're looking for new workout ideas, healthy recipes, or information on sexual health, we've got you covered