Here Is What You Need To Know About No Or Low Carb Diet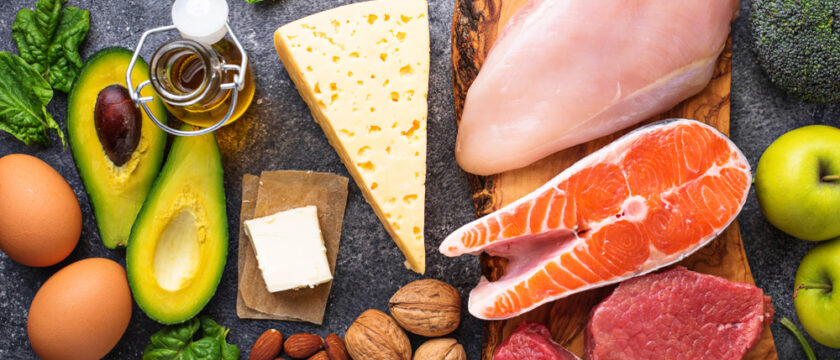 When it comes to losing weight, everyone's body responds differently. While there are several approaches to weight loss, the best is to find the perfect match between your metabolism and your body. It is a fact that everyone's metabolism can generally use two types of energy for fuel. While sugar and carbs both act as fuel for the body, they may make it increasingly difficult for you to lose or maintain a healthy weight. The key to losing weight, therefore, lies in burning either carbs or sugar.
While there is no alternative to regular exercise, the right kind of diet can help promote healthy and sustainable weight loss. This is exactly why several nutritionists now stress on the significance of eating right for weight loss and long-term health benefits. People who wish to lose weight, therefore, often opt for no/low-carb diets to aid faster and noticeable weight reduction. Atkins is one such limited carb diet that restricts the intake of carbs to facilitate body fat burning. This is believed to be the best low-carb diet plan that helps the body maintain energy along with helping in steady weight loss. While the no/low-carb diet started as a fad, it swiftly turned into the new-found wisdom and transformed people's understanding about weight loss and nutrition.
While many people may consider a no/low-carb diet as exceedingly difficult to follow and somewhat unrealistic to sustain, it may be one of the most effective diets for obese individuals at the risk of getting hypertension. This type of diet is based on the principle of consuming high protein and a low-carb diet food plan. The main idea behind restricting carbs is to enable the body to burn fat for energy. The best low-carb diet food lists exclude carbs like starchy veggies, fruits, and grains while including more and more protein and fats. The no- or low-carb diet meal plan has several versions, each of which has varying degrees of limitations on the amount and types of carbs you can eat. A good nutritionist may recommend you follow a certain no-carb diet meal plan based on your requirements. While most of us may adopt such a diet only to lose weight, the truth is that its health benefits go beyond weight loss as they may help reduce risk factors associated with metabolic syndrome and type 2 diabetes. Here's what you need to know about no/low-carb diet.
Nutritionally, carbs can be classified as simple refined, simple natural, complex refined and complex natural carbs. Since the body uses up carbs as the main fuel, they also provide bulk and serve several bodily functions. The natural processing of carbs leads to rising levels of blood sugar that leads to the release of insulin that helps enter glucose in the body's cells. Often, extra glucose gets stored in the cells, muscles, and liver that later converts it to fat and leads to eventual weight gain. A no/low-carb diet, therefore, helps decrease the insulin levels and the ability of the body to store excess fat. In a no-carb diet meal plan, the excess fat may get burnt instead and lead to weight loss.
Typically, the meal plan of a no-carb diet primarily focuses on proteins from poultry, eggs, fish, and non-starchy veggies. A low-carb diet meal plan may also limit a majority of grains, legumes, sweets, fruits, and breads. Additionally, you may also have to give up processed foods and refined sugars. Some versions of a no/low-carb diet, however, may allow limited amounts of certain fruits, veggies, and whole grains. In such restricted low-carb diet plans, the daily limit of carbs may typically range from 20–60 gms. The meal plan in a no-carb diet may generally include meat, fish, boiled non-starchy veggies, fruits, healthy oil, good fats, nuts, and non-gluten grains. The food items that should essentially be avoided in a low-carb diet may include sugar, HFCS, processed items, low-fat products, wheat, seed oils, and the like. Some low-carb snack foods may include fruits like strawberries, apples, oranges, and blueberries; nuts and seeds like walnuts and almonds; and veggies including cucumber, carrots, etc. You may also feel free to have limited amounts of high-fat cheese, butter, and yogurt. The beverages allowed in a no/low-carb meal plan may also include sugar free coffee, tea, water, sparkling water, etc.
The first step towards healthy, therefore, begins with educating oneself about the right nutrients and eating what the body can easily burn. If you wish to start eating right, you could start by clearing your pantry of all unnecessary temptations including biscuits, candies, chips, juices, cereals, sodas, and all "nice" but unhealthy attractions. Additionally, you could consult a nutritionist for a diet and exercise regimen that is tailor made keeping all your dietary and fitness needs at the center.
Join our community of health and wellness enthusiasts today !!
Whether you're looking for new workout ideas, healthy recipes, or information on sexual health, we've got you covered