Things You Should Know About A Paleo Diet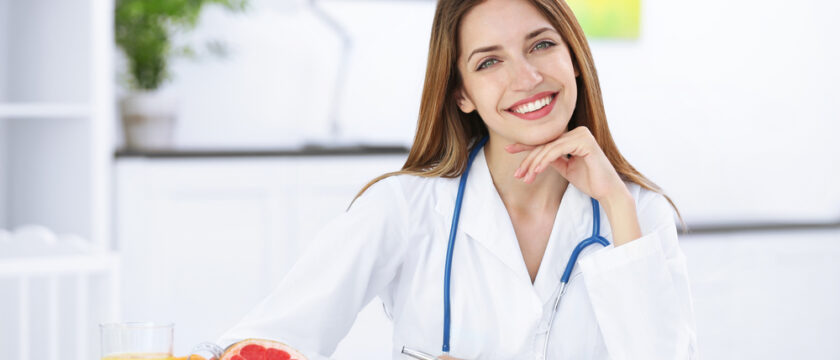 Lifestyle changes over the decades and changes in eating habits have weakened the overall digestive system of most people. Foods like legumes, cereal grains, refined sugars, potatoes processed foods, salt, dairy products, refined vegetable oil products, and even root vegetables can strain the digestive system and put pressure on the gastrointestinal tract. This is the main reason why many people opt for a paleo diet. A paleo diet encourages you to eat more naturally, opting for fruits, vegetables, and wholesale foods which include a combination of nuts and seeds.
There should be a good balance when it comes to the number of calories, fats, and proteins consumed. A paleo diet requires you to follow a high fat, moderate protein diet along with the occasional consumption of low carbohydrate foods. Oil and butter will form part of the fats while fish, lean meats, eggs, chicken, and shrimp will be good protein substitutes. Calorie intake should be kept in check to balance the intake of saturated fats. Alternatives to olive oil can be found in avocado oil or macadamia oil, best used for salads recipes.
Facts about a paleo diet for beginners
A paleo diet does not necessarily result in rapid weight loss. The routine focuses on a well-balanced diet to promote a healthy way of first gaining and then losing weight while switching from processed foods to whole foods. Weight gain is common as a paleo diet requires you to consume lean proteins, fats, and carbohydrates. All combined can increase a few pounds.
A paleo diet for beginners can be challenging at first. The diet requires you to give up staple foods and beverages you have been consuming on a daily basis including bread, peanut butter, even caffeine. Giving up on your staple sources is the hardest part which is why it is advisable to transition slowly into the new diet regime, one elimination at a time. You should allow time for your digestive system to adapt to the new sources of fats, proteins, and much-needed carbohydrates for energy.
Meals on a paleo diet can be very repetitive since there are a limited number of sources when you have eliminated staple foods. A limited number of ingredients will pose problems for recipes since there is very little scope for improvisation. Most of the meals on a paleo diet will involve plates of meat and vegetables, making it a very boring diet regime to follow. This also makes it difficult to stick to the routine when you are trying a paleo diet for the first time as your digestive system will take time to get used to the new sources.
Paleo diet incorporates the use of raw and wholesome foods and substitutes in your cooking methods, but not all the vital nutrients and vitamins needed for a balanced diet are present. A paleo diet will have more fiber and protein but at the same time will lack in calcium and vitamin D as there are no dairy products that form part of a paleo diet.
Here is a comprehensive list of foods that form part of different food sources that can be used for maintaining a paleo diet regime:
Paleo diet meat sources include poultry, turkey, chicken breast, pork tenderloin, pork chops, steak, veal, bacon, pork, ground beef, grass-fed beef, chicken thigh, chicken leg, chicken wings, and lamb rack.
Venison steaks, buffalo, new york steak, bison steaks, bison jerky, bison ribeye, bison sirloin, lamb chops, rabbit, goat, elk, and emu are among other alternatives.
Goose, kangaroo meat, beef jerky, eggs (duck, chicken, or goose), wild boar, reindeer, turtle, ostrich, pheasant, quail, lean veal, chuck steak, and rattlesnake are some of the unusual sources for meat.
Paleo diet seafood sources include bass, salmon, halibut, mackerel, sardines, tuna, red snapper, shark, sunfish, swordfish, tilapia, trout, walleye are among available fish sources.
Crab, crawfish, crayfish, shrimp, clams, lobster, scallops, and oysters are among popular seafood choices.
Paleo diet vegetables include asparagus, avocado, artichoke hearts, brussels sprouts, carrots, spinach, celery, broccoli, zucchini, cabbage, peppers (all kinds), cauliflower, parsley, eggplant, and green onions.
Fruits form a major part of paleo diet food source including apple, avocado, blackberries, papaya, peaches, plums, mango, lychee, blueberries, grapes, lemon, strawberries, watermelon, pineapple guava, lime, raspberries, cantaloupe, tangerine, figs, oranges, and bananas.
Butternut squash, yams, acorn squash, sweet potatoes, and beets are among the more starchy vegetable choices for a paleo diet for beginners.
Nuts and seeds also form part of a paleo diet which includes almonds, cashews, hazelnuts, pecans, pine nuts, sesame seeds, pumpkin seeds, sunflower seeds, macadamia nuts, walnuts, and chia seeds.
Join our community of health and wellness enthusiasts today !!
Whether you're looking for new workout ideas, healthy recipes, or information on sexual health, we've got you covered