5 Popular Myths About Sex During Pregnancy Debunked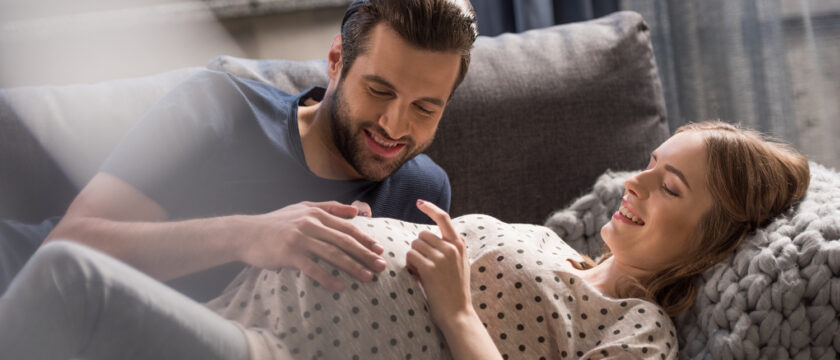 5 popular myths about sex during pregnancy debunked
Pregnancy is a life-altering experience for both parents. Expecting mothers have to deal with varied emotions; happiness and anxiety being the prominent ones. Pregnant women and their partners are extra-cautious about everything they do and this is governed by their desire to protect the baby from harm's way. Doing so includes refraining from indulging in any food that is considered harmful for the unborn child's health or lifting heavy weights as this can harm both the mother and the baby. In fact, it is essential to stop performing activities that can be detrimental to the fetus' health. However, till date this list of things harmful to the baby's health has included sexual intercourse as well. According to several old wives' tales and firm assertions from relatives, the parents should refrain from having sex during pregnancy.
Though pregnancy does bring about notable changes in the woman's body, it doesn't drastically affect a woman's libido. There are several ill-founded myths that prevent expecting parents from having sex, which is, in fact, a harmless activity. So, instead of falling prey to such myths and depriving yourself and your partner of intercourse, let this article enlighten you and bring about a change of events.
Myth 1: Sex during pregnancy can hurt the baby
One of the major reasons why expecting parents refrain from having sex during pregnancy is because of the fear of harming the fetus is instilled in them. Though your relatives or certain unreliable sites on the Internet might tell you that sex can harm the unborn baby's health, you need to believe facts from reliable sources. The baby is protected by the amniotic sac which means that the baby remains unaffected during the act and the cervix is clamped shut to protect the baby from any harm.
Myth 2: Sex during pregnancy is more painful
Another popular myth related to sex during pregnancy is that it will be more painful than regular sexual intercourse. Though there are certain positions one has to refrain from trying due to the pregnancy, this doesn't imply that sex during pregnancy is more painful or less enjoyable than regular sex. However, it is important to understand the body undergoes several changes during pregnancy, and this can have an impact on your experience as well.
Myth 3: The positions you adopt can influence the sex of the baby
Sex during pregnancy doesn't allow the partners to experiment with the positions as some positions might not be comfortable. However, this shouldn't stop you and your partner from trying to find the perfect position which doesn't exert pressure on the stomach. The age-old myth that the position will have a major influence on the sex of the baby is absolutely baseless and in fact, letting yourself find the most comfortable position will make things a lot nicer for the both of you.
Myth 4: Post-sex bleeding signifies damage to the baby
Oftentimes bleeding during pregnancy is a cause of worry, but bleeding after sex during pregnancy is considered to be quite alarming. However, bleeding post-sex during pregnancy is quite normal as the cervix becomes very soft and even minimal contact with it can cause bleeding. Spotting doesn't imply that the fetus has been damaged. Though this phenomenon is to be expected during pregnancy, excessive bleeding post-sex during pregnancy requires immediate medical attention.
Myth 5: Contractions from an orgasm can lead to miscarriage
It is shouldn't be a shocker that sex during pregnancy is no different than regular sex. Women experience orgasms towards the climax, and this is completely natural. However, according to some misleading facts, the contractions that accompany an orgasm can cause a miscarriage. You can dismiss the concerns that arise in such situations as the contractions women experience are simply the uterus tightening a bit, and unless it's a high-risk pregnancy, you are completely safe. These contractions aren't to be confused with labor contractions as the latter will be more painful and will come at regular intervals.
To be on the safer side, it is always advisable to consult with your physician as it will ensure that you'll have a smooth and safe pregnancy.
Join our community of health and wellness enthusiasts today !!
Whether you're looking for new workout ideas, healthy recipes, or information on sexual health, we've got you covered