5 Common Signs Of Miscarriage To Look Out For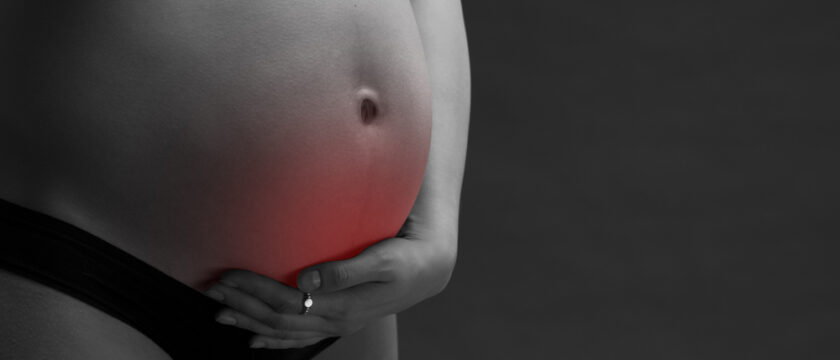 5 common signs of miscarriage to look out for
Unfortunately, miscarriage is not a rare phenomenon, in fact, it is believed that one out of four pregnancies turns into a miscarriage. A miscarriage was always a common concern for pregnant women but today you hear about it more than in olden times. One of the main reasons why that is so is because today pregnancy is detected early using advanced pregnancy tests, so parents get to know when they have a miscarriage. In the past, there were many cases where women were not aware of their pregnancy and assumed miscarriage-caused bleeding as a delayed period. There are various reasons why a woman experiences a miscarriage. Some of the most common reasons that can lead to a miscarriage are a chromosomal abnormality, maternal trauma, hormonal problems, uterine abnormalities, thyroid disorders, diabetes, and/or lifestyle habits, such as smoking, drug and alcohol use, and/or over-consumption of caffeine.
It is imperative to be aware of the early symptoms of a miscarriage so that a woman can know what is normal and what is abnormal during pregnancy and when to see a doctor. Though not every woman who experiences miscarriage will show these symptoms, some of the common symptoms that you must be aware of are:
Bleeding
Bleeding in the first trimester is not something abnormal but if the bleeding progresses from a few spots to a heavy flow of blood, then it might be a warning sign of a miscarriage. Another way in which a person can tell the difference between normal bleeding and miscarriage-caused bleeding is the color of the blood. If the color of the blood is bright red as opposed to the regular brownish hue, then the mother must check with the doctor immediately.
Cramping
The bleeding is often accompanied with cramps. While undergoing big contractions during pregnancy is not something a mother should worry about, if the cramps seem to worsen with time and become unbearable then they might indicate a miscarriage.
Back pain
Many pregnant women who suffered from a miscarriage admitted that along with severe cramps, they also experienced severe back pain during the initial months of their pregnancy. So, if a pregnant woman goes through unexplained mild or severe back pain and cramps that are worse than the regular menstrual cramps, then it is recommended that she see a doctor as soon as possible.
Passing of whitish pink fluid
In some cases, pregnant women experienced the passing of tissues that highly resembled a blood clot from their vagina or a whitish pink fluid discharge. In both the cases, it is imperative to get checked by a gynecologist.
Loss of pregnancy symptoms
Another major giveaway that a pregnant woman might have suffered from a miscarriage is if she suddenly feels there is a decrease in the symptoms associated with pregnancy. While it is quite normal for the morning sickness to disappear in pregnant women after twelve weeks, in some cases if there is a dramatic decrease in nausea then it could be an early sign that indicates that there has been a miscarriage. Other than the decrease of nausea, other symptoms like tender and sensitive breasts, frequent urination, and fatigue are some other pregnancy symptoms that suddenly disappear in case a woman suffers from a miscarriage.
It is observed that women who go through a miscarriage notice an overall change in how they feel after the miscarriage. As their placenta stops to produce the hormones that are responsible for the symptoms that a woman experiences while she is pregnant, they gradually start to realize that something has changed.
Keep in mind that vaginal spotting during early pregnancy does not necessarily mean that there has been a miscarriage, but it is always best to check with the doctor in case the to-be mother is suspicious about her pregnancy's development. The best way to confirm whether the pregnant woman is facing a miscarriage is to get an ultrasound. An early detection of the situation and some prompt care may even prevent the miscarriage altogether.
While one cannot prevent a miscarriage completely, by avoiding the risk factors that lead to miscarriage, it is possible for a pregnant woman to reduce her chances of falling victim to a miscarriage.
Join our community of health and wellness enthusiasts today !!
Whether you're looking for new workout ideas, healthy recipes, or information on sexual health, we've got you covered