5 Great Nutrition Tips For Every Breast Cancer Patient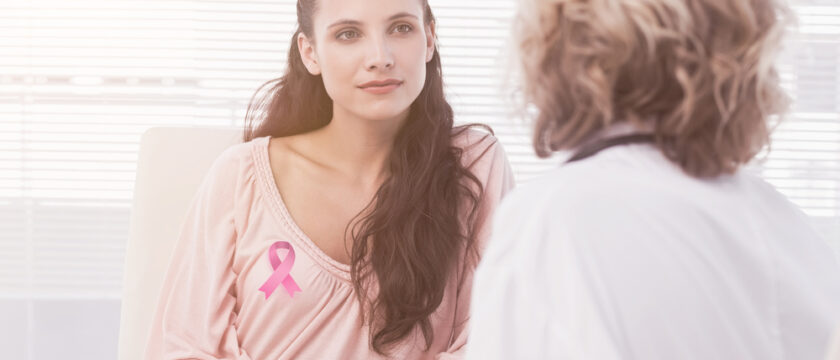 5 great nutrition tips for every breast cancer patient
Whether an individual is undergoing a chemotherapy or whether it is after the treatment is completed, diet and nutrition play a vital role in speeding up the healing process. For a woman diagnosed with breast cancer, a nutrition-rich diet is a key to combating the illness and to come out strong. While eating healthy is the first nutritional tip, there are so many other nutrition-related aspects that need attention.
Given below are some nutrition tips that will help one combat breast cancer and fight the symptoms better.

Maintaining a healthy weight
Weight fluctuation is not an uncommon occurrence for a woman suffering from breast cancer. Depending on what type of treatment the patient chooses, drastic weight loss or sudden weight gain is natural during the treatment. Obesity also happens to be a major risk factor that leads to breast cancer. Therefore, it is best for breast cancer patients to focus on their weight and ensure that they have a constant healthy weight. While it is not recommended to go on a strict diet to maintain a steady weight, low-impact exercises are a great option for breast cancer patients.

Chart out a great mouth care routine
Patients who are undergoing radiotherapy or chemotherapy often complain of finding it difficult to eat, swallow, or suffer from a soreness in the mouth. This happens because radiation to the head or chest area or even chemotherapy sometimes cause irritation of the inner linings of the mouth, the throat, and the esophagus. Having a great oral routine comes in handy at such times. For breast cancer patients, it is ideal to follow a habit to brush their teeth for at least two full minutes, twice a day, and floss the teeth properly, every day.

Eat little but frequently
A lot of patients who are getting treated for breast cancer suffer from nausea as a side effect. Nausea often makes them reluctant to eating at all. As skipping meals is not an option, the best way to beat this nausea is to refrain from eating bigger proportions and instead indulge in small meals at regular and frequent intervals. In this way, instead of eating just three main meals in the day, the patient can instead try to eat five to six meals nicely spaced out throughout the day. Not only does this help in beating nausea, but it also ensures that the patient's body keeps getting enough proteins, calories, and nutrients to tolerate the treatment.

Keep track of the water intake
Chemotherapy dehydration is a common phenomenon in which the patient who is undergoing the treatment falls victim to dehydration because of an excess of an output of water and electrolytes. This happens because of the vomiting and diarrhea that are the side effects of the treatment. Therefore, it is imperative that the patient stays hydrated when they are undergoing treated for cancer. One of the best ways to ensure that the patient drinks enough water is to use a water app that will remind them to drink water or carry a bottle of filtered water always.

Ensure food safety
As important as it is to have a good diet, it is equally important to make ensure that the food-safety game is strong. What are we trying to say here? By food safety, we are referring to the preparation, handling, and the storage of the food. Make sure that hygiene is maintained when cooking for a patient that is undergoing a treatment for breast cancer, as their body is vulnerable at this point, and they are more prone to fall sick.
Just keep in mind that eating consciously and treating the body well is the best way to combating breast cancer.
Join our community of health and wellness enthusiasts today !!
Whether you're looking for new workout ideas, healthy recipes, or information on sexual health, we've got you covered