5 Healthy Foods To Eat During Menopause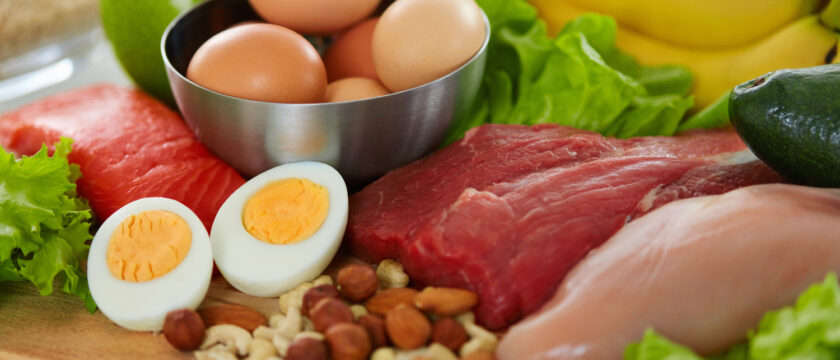 Menopause brings with it several symptoms like dry skin, night sweats, and hot flashes. Besides, it often causes a lot of changes in a woman's body, like weak bones and high cholesterol levels, also leading to long-term health repercussions.
This is why it becomes important to manage what a woman eats to alleviate the symptoms of menopause and prevent long-term effects on their health. Foods packed with lots of nutrients, especially calcium and fiber, are usually recommended for menopausal women:
Broccoli
Some of the best foods to eat during menopause are fresh cruciferous vegetables, and broccoli is known to be the most beneficial among them. Eating broccoli regularly has a positive effect on estrogen levels. Also, broccoli is rich in calcium and fiber, which helps to keep the bones strong, since menopause tends to affect the bones and increase the risk of osteoporosis. Additionally, weight gain and bloating, two other troubling effects of menopause, can be easily managed with regular intake of broccoli.
Salmon
Packed with omega-3 fatty acids and vitamin D, salmon is one of the healthiest and most delicious foods to eat during menopause. Whether it is grilled, stir-fried, or roasted, salmon can be very beneficial to tackle the discomfort and other troublesome effects of menopause. The omega-3 fatty acids present in salmon help to deal with night sweats and lower the risk of breast cancer. Additionally, vitamin D helps to improve bone health and prevents other health disorders associated with menopause, along with lowering the risk of early menopause.
Soy
The addition of raw immature soy and other soy-based products to one's menopausal diet has been observed to be quite beneficial. Soy is packed with plant estrogens knowns as phytoestrogens, which help in alleviating some of the symptoms. Additionally, soy contains isoflavones that increase the production of the equol estrogen, which is formed in the intestines. This estrogen is a natural treatment for hot flashes and other symptoms of menopause. Besides, soy contains fiber that helps in digestion and weight management. Instead of red meat, including soy-based products like tofu, soymilk, and soy nuts in the diet at least twice a week can help to effectively manage the symptoms.
Yogurt
For many women, menopause comes with the added risk of bone health concerns, which makes it necessary to include calcium in the daily diet. Along with calcium, it is also essential to increase the intake of vitamin D as it is required for proper absorption of calcium in the body. Calcium and vitamin D are abundant in dairy products, especially yogurt. It not only lowers the risk of early menopause but also alleviates some of the painful symptoms. Additionally, the presence of probiotics in yogurt boosts immunity, along with improving gut and skin health.
Oatmeal
Dietary fiber is not readily digestible, which means it keeps one full for longer. Oatmeal is packed with dietary fiber as it is made from whole grains. It is always recommended to replace refined carbohydrate-based foods like pasta and white bread with whole grain-based foods like oatmeal. Regularly eating oatmeal can also help in lowering blood glucose and cholesterol levels and prevent constipation, which are some of the health concerns associated with menopause. Additionally, whole grain-based foods have the benefit of slowing down the process of chewing food, which means one will eat in moderation and avoid overeating.
Join our community of health and wellness enthusiasts today !!
Whether you're looking for new workout ideas, healthy recipes, or information on sexual health, we've got you covered