6 Effective Birth Control Methods For Breastfeeding Mothers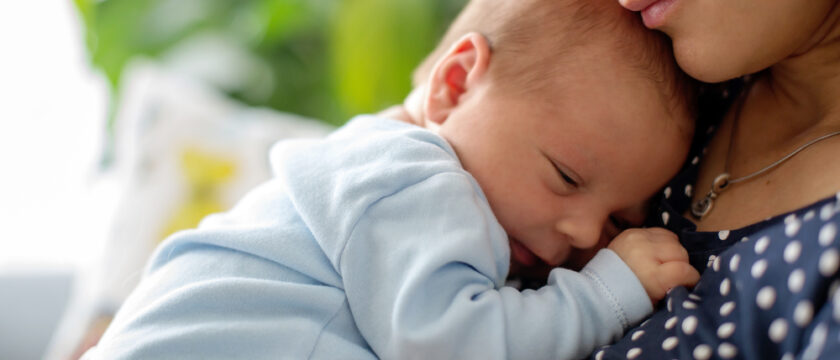 The thought of dealing with another pregnancy while already caring for a baby can be extremely unsettling. Even most doctors advise parents to wait for at least a year before they could start considering having a second child. The one-year wait is imperative for the mother's well-being so that she could heal and her next pregnancy could be free of complications. Therefore, post-childbirth once couples decide to resume their normal intercourse activities, they should think about using birth control. Continue reading to know more about the best birth control methods while breastfeeding.
Breastfeeding
Breastfeeding is a form of a birth control method that is also known as lactational amenorrhea. However, contrary to the popular belief, women can still get pregnant while nursing. During breastfeeding, women have high levels of a hormone known as prolactin that inhibits the ovulation process. Although this method will only work in the first six months since birth, if the mother is exclusively breastfeeding (i.e., not using formula milk) the baby round the clock. Likewise, if her period cycle returns post-childbirth, the chances of getting pregnant while breastfeeding increases.
Condoms
For mothers who don't want to use hormones and prescriptions, condoms can be the most reliable method to prevent pregnancy. Condoms are 98% effective and extremely affordable as compared to other forms of birth control methods. Furthermore, such barrier birth control methods protect partners from infections. Both male and female condoms are considered safe for breastfeeding mothers.
Progestin-only pill
Unlike the conventional birth control pill that encompass a combination of hormones, estrogen, and progestin, the progestin-only or mini pill only includes progestin. To prevent pregnancies, the mini pill needs to be taken daily at the same time.
IUDs (intrauterine device)
There are two types of IUDs, i.e., hormonal and copper. The hormonal IUD is a T-shaped device that will be implanted into the mother's uterus by the gynecologist. This type of IUD contains a hormone known as progestin that is responsible for thickening the cervical mucus and thinning of the uterus lining to thwart egg fertilization. A copper IUD, on the other hand, looks similar to a hormonal IUD, but it contains no hormones. The copper IUD generates inflammation to keep the sperm from fertilizing the egg. Both of these methods are 99% effective and can last for years.
Implant
There is a rare risk of an IUD entering the pelvis area. Thus, some mothers might not be comfortable with the idea of using it. In that case, a progestin implant can be used. This type of birth control method involves the use of a small, flexible rod that is affixed under the skin of the upper arm. Like the hormonal IUD, the progestin in this implant helps avert unwanted pregnancies.
Shots
Getting a birth control shot or injection is a fuss-free and easy way to dodge unwanted pregnancies for most new mothers. All a mother has to do is see her gynecologist in every 3 months to get a shot. Like other birth control methods, these shots also contains progestin that suppresses any unplanned pregnancies. It is approximately 94% effective. According to some research, birth control shots might affect the breast milk supply; however, there isn't substantial evidence to prove this claim. When compared to other birth control methods, the effects of shots can be long-lasting, i.e., it can take 10 or more months for the women's fertility to restore. So, if parents are planning to conceive again, they should discuss it with their gynecologist.
Regardless, which option couples select, they should first get a proper opinion from their gynecologist to ensure that the mother is 100% healthy as well as to understand the numerous pros and cons involved in each birth control method.
Join our community of health and wellness enthusiasts today !!
Whether you're looking for new workout ideas, healthy recipes, or information on sexual health, we've got you covered