7 Key Tips To Remember While Getting Fit Post Pregnancy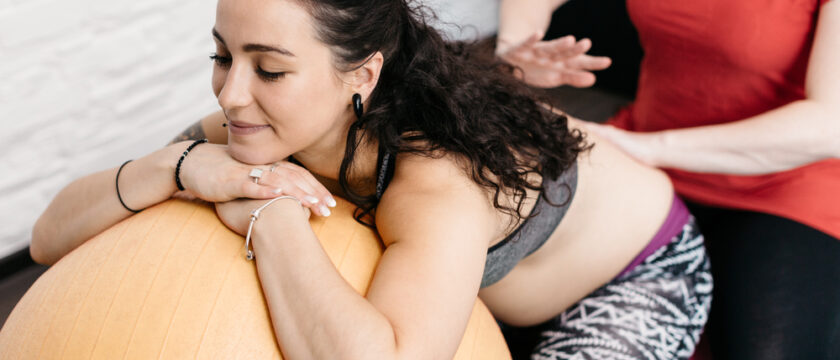 7 key tips to remember while getting fit post pregnancy
When it comes to staying fit post pregnancy, it is important to be realistic with your goals and patient with yourself. Every woman has a different body and the time taken to heal and recover also tends to vary. Hence, there is no time period after which a woman can start working out. You simply need to listen to your body and start only when you feel ready from within. While getting fit and active post pregnancy, below are 7 key tips to remember:
Start working out slowly post pregnancy
Your body is recovering after pregnancy, and you don't need to push yourself too hard in the beginning. Also, it does not mean that you need to be held hostage in one place for six weeks. A walk is considered to be one of the best exercises when you feel you are ready to start getting fit post pregnancy. Start with a simple five-minutes walk and increase the walking time and speed eventually. However, stop if you face any pulls, bleedings, or aches. Avoid taking your baby in a stroller during the first few days as this may strain you too much. Try adding some gentle upper-body stretching exercises and post-pregnancy exercise classes after walking comfortably and safely for about a month.
Fitness and breastfeeding
If you are breastfeeding, you need to be easy on getting fit post pregnancy, as it takes a couple of weeks post pregnancy for your milk supply to be firmly established. Your body relinquishes the stored fluids that are needed during pregnancy in the first few days. After breastfeeding for a while, it is the best time to get active. Also, while nursing, your body needs to consume sufficient and healthy foods.
Try all the varieties of post-pregnancy exercises to get fit
You don't need to join a fitness class right away to return or start a new fitness routine. Rather, it is better to count on walking and other gentle cardiovascular exercises during this period. It is usually recommended to avoid high-impact cardio at least in the beginning. Even some simple and fun exercises like swimming are great for being active post pregnancy, as it is gentle on the joints and pelvic floor. It is also a great way to strengthen your core and back muscles.
Know your pelvic floor
Evaluate your pelvic floor and if it seems weak, putting some abdominal pressure by doing exercises like pilates, general ab workout, and crunches are not usually recommended. These exercises can put more pressure than needed on your pelvic floor and hinder the healing process. Kegel is one of the first forms of exercises you may want to try when trying to get active post pregnancy. It helps in re-strengthening your pelvic floor muscles.
Wait till the bleeding stops
Paying attention to the signs of your body when you embark on some heavier activities is extremely essential when you plan to get fit post pregnancy. Some women experience their bleeding, which had tapered down, starts getting heavier again after intense exertion. This is an indication that the body needs more time to heal before starting with any post-pregnancy workout activities.
Rest is equally important
When you are trying to stay fit post pregnancy, resting is as important as exercise. It is important to get as much as sleep possible. It is important to spare a few moments to simply relax after a workout as it can help you replenish your energy. Resting post pregnancy is not a factor that must be ignored especially if you feel exhausted and drained.
Hydration is the key
When you are practicing the different forms of exercises to get fit post pregnancy, ensure that you hydrate yourself. Especially, if you are breastfeeding, pay special attention to staying hydrated. Drink as often as you can rather than gulping down all the water in the bottle at once.
Join our community of health and wellness enthusiasts today !!
Whether you're looking for new workout ideas, healthy recipes, or information on sexual health, we've got you covered