8 Maternity Wear Essentials To Stay Comfortable And Chic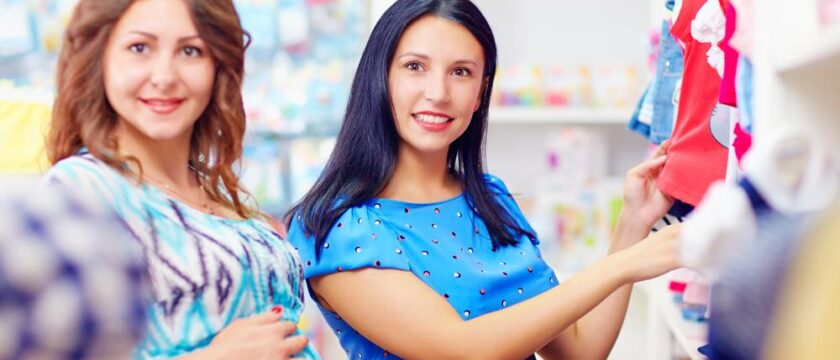 8 maternity wear essentials to stay comfortable and chic
One of the most beautiful phases in a woman's life, pregnancy can be joyous as well as overwhelming sometimes. From the growing advice of well-wishers to the pressure to keep up with the slow yet drastic bodily changes, the pressure can mount. The woman's body goes through several changes during the nine months and one of it is physical changes. The belly begins to grow, and there are changes in the other parts of the body too. Thus, it calls for some comfortable yet flattering maternity wear.
No two women experience the journey of pregnancy the same way. Figuring out when to begin wearing maternity wear and understanding the most fitting type can be a challenge. Moreover, you may wonder how that blogger flaunts her baby belly while still maintaining a strong sartorial game. Well, you can too!
Here are some comfortable, yet stylish maternity wear essentials that you must absolutely make a part of your pregnancy wardrobe:
Maxi dresses
Maxi dresses are a maternity staple wear that makes for the most comforting yet stylish clothing. The flowy wear is loved by most women and is a great addition to an expecting mothers' wardrobe. Maxi dresses allow for a loose fit that flatters the baby bump and allows the skin to breathe. What's even more amazing is that maxi dresses are available in a slew of designs and colors to choose from. Thus, no matter what your choice, you will have endless options to pick from!
Colored leggings
Leggings are typically made of stretchy materials; thus, they can conveniently mold to the changing shape of your body. A common choice among women looking for maternity wear, these pants are great for every setting. The bottoms can be paired with any kind of tunic or monochrome top to bring out a chic look. It is a great idea to get some pairs of leggings in different solid colors. Leggings are hands-down one of the best options when it comes to comfort maternity wear.
Mom jeans
Well, who said you must give up on that pair of classic jeans in pregnancy? If you are one of those women who cannot get enough of denim, then the mom jeans are your best bet. Specially designed for expecting mothers, you can still throw on a pair of jeans even with the many bodily changes that are happening. Who knows, once you try on a comfy pair of mom jeans, you may never go back to the old pair.
Basic solid tops
Basic solid tops are going to stay with you even post your pregnancy. They make for great maternity wear and can be used daily. The clothing is extremely comfortable and goes with every kind of bottom wear. Moreover, if you want to add-in a dressy touch for the special occasions, just throw on a cardigan or vest and you are good to go!
Comfortable no-lace shoes
The shoes you wear in pregnancy must be carefully picked. Pregnancy causes the feet to swell, and it is essential that the feet can breathe. Opt for vibrant no-lace shoes that can be paired with all your sartorial choices.
Where do you find the most fashion-forward pregnancy essentials? Well, thanks to the growing awareness about the need for fashionable maternity clothing, a slew of fashion brands have erupted. From the budget offerers like H&M and ASOS to the to the trendy designs from Hatch Collection and Rosie Pope, the brands offering great maternity wear are endless.
The physical and emotional changes experienced by your body in pregnancy can surely bring back memories from that awkward phase of puberty. A plethora of thoughts creep in and the best thing to do is to go with the flow and enjoy this beautiful time.
Join our community of health and wellness enthusiasts today !!
Whether you're looking for new workout ideas, healthy recipes, or information on sexual health, we've got you covered