Home Remedies To Help Reduce Infertility In Men And Women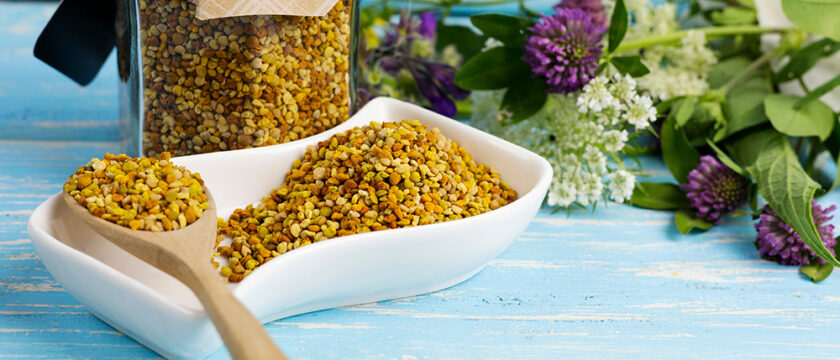 Home remedies to help reduce infertility in men and women
Infertility is a condition of the reproductive system that prevents people from conceiving a child naturally and affects nearly 15% of the couples in the country. There are multiple factors that affect conception and pregnancy including the production of healthy sperm by the male, production of healthy eggs by the female, quality of the embryo, and both the sperm and eggs ability to fertilize to complete the act of conception. Impairment of any one of the factors can result in infertility and medical attention is advisable to find the root source of the problem.
Common causes of infertility for women range from blockages in the reproductive paths, increased levels of prolactin, celiac disease, old age, improper nutrition, endometriosis, and polycystic ovarian syndrome (PCOS). Men, on the other hand, can be rendered infertile as a result of a hormonal imbalance in the body, increased alcohol consumption, smoking, exposure to harmful chemicals, side effects of certain medications, anti-sperm antibodies, and problems with ejaculation.
Medical treatment is a common option for infertility. However, one can also try the following natural remedies to boost the reproductive system. The remedies will benefit both men and women accordingly and the results will vary depending on the severity of the condition.
Foods rich in antioxidants
Folate and zinc are essential to maintaining and improving fertility among both men and women. Medical research shows that free radicals in the body can damage the potency of both the sperm and the egg thus compromising the chances of conceiving naturally. Foods rich in antioxidants are necessary to fight these free radicals to help counter infertility. Fruits, nuts, vegetables, and grains are rich in vitamin C, vitamin E, lutein, beta-carotene, and folate essential for healthy ovum and sperm potency.
Manage stress
Stress is one of the silent killers and also one of the leading causes of infertility. Tension and anxiety have a physical and psychological impact on one's life and trying to get pregnant can be a very stressful activity, especially for people who are infertile. One must think positively and try relaxation techniques like yoga or acupuncture to increase fertility. Both partners must try and maintain a healthy work-life balance to ensure a healthy outlook.
Natural supplements
Studies show that natural supplements can help increase potency to counter the effects of infertility on the system. Popular options include royal jelly, bee propolis, bee pollen, and maca. Royal jelly is rich in amino acids, lipids, iron, calcium, fatty acids, and sugars that help improve reproductive issues. Bee propolis is more beneficial for women as studies show that taking the supplement twice a day increases the chances of pregnancy by 40% on an average. Bee pollen is known to improve sperm quality in men, which improve the odds of successful insemination. Maca is extracted from fruit in Peru and helps in improving male fertility to some extent.
Unfermented soy
Reducing the use and consumption of unfermented soy products can help boost fertility in both men and women. The phytoestrogens in soy products, natural or processed, can affect the hormonal levels in the body that can lead to fertility problems. Soy interferes with the sperm quality. The problems are however only associated with unfermented soy. It is still okay to consume products that are made out of fermented soy.
Alcohol
High alcohol intake affects fertility and delays pregnancy. Studies show that having more than eight drinks per week can delay pregnancy for women due to infertility affecting healthy egg cells. Alcohol severely brings down potency and continued use of alcohol increases the odds of suffering from infertility for an indefinite period. The number of drinks also vary depending on the person's consumption habits. It is a good idea to stop the consumption of alcohol completely.
Weight management
Being overweight or underweight increases the risk of infertility. Weight management is one of the most influential factors that lower the chances of pregnancy drastically. A healthy body mass index (BMI) not only increases the chances of pregnancy but also promote overall health for women to be able to carry the baby after successful insemination. A healthy BMI also ensures proper periodic cycle to increase the chances of pregnancy during ovulation.
Activity and exercise
Leading an active lifestyle with a balance of exercise and physical activity also helps reduce the risk of infertility in both men and women. Healthy weight loss has a positive effect and helps change the flow of energy in both partners to a more positive outlook.
Proper diet
Exercise is not beneficial unless it is supplemented with a proper diet. One must cut down on carbs and refined carbohydrate products. Increasing the intake of foods rich in fiber gets rid of any excess hormones produced by the body to maintain normal blood sugar levels. A good diet collectively ensures optimum fertility levels in the body for natural conception without the need for medications and treatment.
https://parenting.firstcry.com/articles/20-home-remedies-to-boost-fertility-in-men-and-women/
https://www.healthywomen.org/content/article/19-ways-help-boost-your-fertility
https://www.healthline.com/nutrition/17-fertility-tips-to-get-pregnant#section1
Join our community of health and wellness enthusiasts today !!
Whether you're looking for new workout ideas, healthy recipes, or information on sexual health, we've got you covered