5 Treatment Methods To Get Rid Of Leg Pain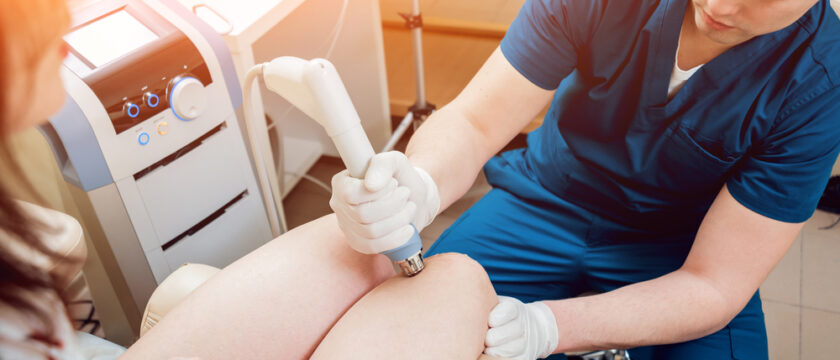 Leg pain can be treated depending upon the cause of the leg pain. If the pain is simply caused by overuse or a strenuous physical activity, then you can stick to home remedies. Surgery must be taken into consideration only when there is an injury that is causing the leg pain. The severity of your leg pain also dictates the type of treatment you should opt for as well as the length of the treatment. If you are experiencing severe leg pain, then you must call a doctor or get some over-the-counter medication, whereas if it is a mild or moderate pain you can fix with a set of home remedies. Let us look at some ways to treat leg pain.
Adequate rest
This might not sound like an outright treatment remedy, but it is the first step that goes along with all the types of treatment methods you are opting for. It can also be a treatment method in itself. Sometimes the leg pain is caused by overuse, such pain can be eased with adequate rest. Stop whatever you are doing and head straight to bed for a few hours. If your leg pain prevails, try to get in an afternoon for at least an hour or two on a daily basis. If you have a physically demanding job on an everyday basis, then you must consult a doctor and probably take a day off to get adequate rest. If you exercise every day, then take a day off from that as well. Give your body the rest it deserves and you should be fine in a couple of days.
Gentle stretches
A strong throbbing pain in your muscles can be due to a muscle stiffening up or a muscle cramp. If that is the case, then you must resort to gentle stretching exercises that can free up the stiffness in the muscles or give you relief from the cramps. Gentle stretches typically include the following exercises.
Lunges
Stand straight with both your feet facing forward, now take one big stride forward and keep the other foot behind you. Your back should be straight, while your front knee should be bent at a 90-degree angle. Hold this position for about 10 seconds and then do the same with the other leg.
Quad stretch
A quad stretch will require you to stand close to a wall or a chair. Place one hand on the wall or the chair to balance, now bend one of your legs and bring the second foot up, towards your butt. Try to hold your toe with the empty hand and stretch it, if you cannot hold the toe try placing your toe against the wall.
Over-the-counter medicines
If you have tried a variety of home remedies and stretches, and if you still feel the pain it is time to move towards over-the-counter medicines. You can take a painkiller and get relief from the pain. However, you must know that a pain killer will only give your relief from the pain for a couple of hours or probably throughout the night, if you take it before going to bed. You can try taking an acetaminophen, ibuprofen, or aspirin. If your pain is related to arthritis, then you must take an nonsteroidal anti-inflammatory drug like ibuprofen. If any over-the-counter medications don't help, then you must probably see a doctor.
Increase the intake of magnesium, calcium, and potassium
A good electrolyte balance in your body means that you will not be prone to muscle cramps. Muscle cramps are one of the primary reasons for you encounter leg pain. Hence, if you increase the intake of electrolytes, you will probably prevent the leg pain you are facing. Magnesium, calcium, and potassium are essential for you to have a well-balanced electrolyte diet. If you wish to improve your intake of these nutrients, then you must start eating more fruits, vegetables, whole grains, lean meats, nuts, legumes, and low-fat dairy products.
Add multivitamins and lighten up workouts
If you are a working individual and you believe that you are unable to get the right amount of nutrients and minerals from your diet, then you must consider adding multivitamins to your diet. Choose a multivitamin that satisfies your 100% requirement of vitamins and minerals for the day. Along with this, you must try lightening up your workouts if you are experiencing leg pain. If you run for five to ten kilometers in a day, cut it down to four to six kilometers in a day. In case you hit the gym, reduce the reps of the weights your lifting during the workouts.
Join our community of health and wellness enthusiasts today !!
Whether you're looking for new workout ideas, healthy recipes, or information on sexual health, we've got you covered