8 Effective Home Remedies To Treat Abdominal Pain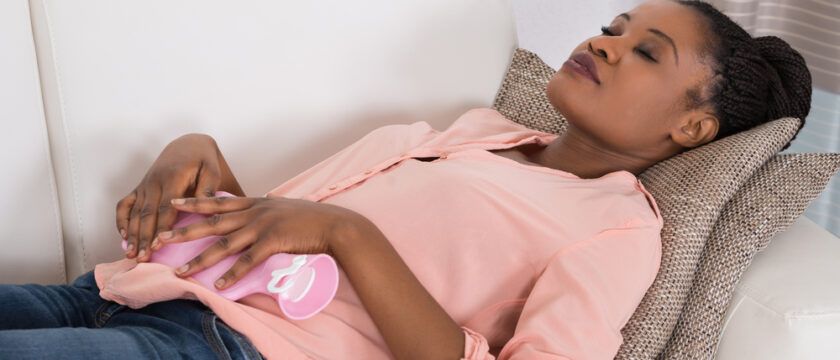 Stomach ache or abdominal pain might sound like a common health issue. But a persistent abdominal pain can get severe and might give rise to other issues in the abdomen. So, it is necessary to first understand the cause of the abdominal pain and then use the right remedy for the same. In case you do not want to go ahead with the over-the-counter medications, there are a few home remedies that are not only simple and handy but also effective when it comes to treating abdominal pain.
Let us take a closer look at the popular home remedies for abdominal pain.
Apple can be a great remedial measure
Apples are a rich source of dietary fiber, and it helps in keeping the digestive system up and running. In the same way, apple also helps in relieving abdominal pain. In case the stomach pain has been aggravating, apples also help in dissipating severe pain.
Banana aids bowel movement
We know that constipation too can give abdominal pain. Improper bowel movements are one of the main causes that would lead to stomach ache. Banana is known to help prevent abdominal pain, and it is great for aiding proper bowel movement. In case a person is suffering from constipation, it is best to resort to home remedies first and eat a couple of bananas to get rid of the stomach pain as well as constipation.
Apple cider vinegar soothes stomach upset
Irregular bowel movements or mild inflammation can give rise to abdominal pain. Apple cider vinegar can help in treating abdominal cramps. In case you have an upset stomach, this easy home remedy can be the best for the same as well. Mix apple cider vinegar (1 tablespoon) with warm water (1 cup), and honey (1 tablespoon). This effectively works towards treating indigestion and also alleviates an upset stomach. In case when people are facing discomfort caused due to heartburn, apple cider vinegar can bring down the uneasiness well.
Caraway seeds
Gas or bloating in the abdomen can get troublesome and cause severe abdominal pain. At times, when you do not know which medications to resort to while feeling gassy, don't forget to grab a spoonful of caraway seeds for relief from abdominal pain. Filled with minerals and vitamins, caraway seeds are known to curb the growth of bad bacteria, which facilitates indigestion thereby causing stomach pain. Caraway seeds can also treat an upset stomach.
Chamomile tea
Abdominal pain caused by menstruation, gas, indigestion, etc. can be cured by drinking chamomile tea, which is an effective home remedy for the same. Packed with antioxidant and antimicrobial qualities, chamomile tea relieves abdominal pain quickly. The consumption of chamomile tea would leave the stomach relaxed and pain-free. However, if a person is allergic to ragweed, he or she should not consume chamomile.
Baking soda and lemon can do the trick
Baking soda helps to neutralize the pH level in the body. This helps to counter-attack the infection in the stomach, thereby helping to relieve the abdominal pain. Being a good source of vitamin C, lemon proves to be a strong antioxidant. So, the mixture of baking soda and lemon dissipate gas and bloating in the abdomen as well. This mix can also help to detoxify the body and is great at removing free radicals from the body.
Take baking soda (1 tablespoon), add lemon juice, and mix them well with a glass of lukewarm water. Drink the mixture immediately. One can use this home remedy thrice a day until the abdominal pain subsides.
Heating pad – Helps to pacify abdominal pain
Another great home remedy is to place a hot pad on the stomach. If a person does not want to go through medications and other home remedies in the first instance, then this is a great medication-free option that one can resort to. Whether it is menstrual pain or an upset stomach that is giving you abdominal pain, a heating pad or hot water bottle helps in dissipating the pain. The blood flow to the surface of the skin has increased by the heat. This helps in transferring the perception of pain to the outside of the abdomen. The warmth also helps to soothe and relax the abdomen muscles, inhibits pain sensations and calms the gut.
Stay hydrated
Dehydration is one of the primary causes of an upset stomach, which gives rise to abdominal pain. It is seen that people who experience mild or severe stomach ache avoid eating or drinking anything to keep their system free. But it is also true that empty stomach overdrives acids present in the stomach causing stomach ache to persist. Therefore, one should keep consuming fluids every 15 minutes to keep one's body hydrated. Water, clear broth, and caffeine-free tea are some of the liquids that one can have during abdominal pain.
Join our community of health and wellness enthusiasts today !!
Whether you're looking for new workout ideas, healthy recipes, or information on sexual health, we've got you covered