Effective Treatments And Home Remedies To Cure Muscle Pain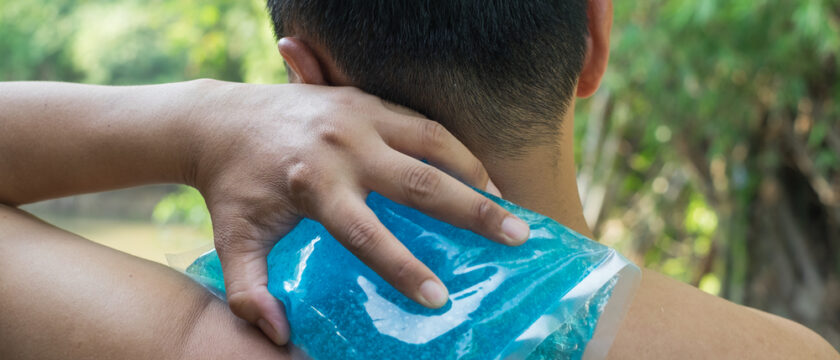 There is an intricate system that our body possesses. Muscle pain can occur in any part of the body. In some cases, the muscle pain is minor whereas in some cases its major. However, there are simple treatments and home remedies that will help to cure your muscle pain and give relief:
Cold pack
The pain and inflammation can lessen by simply applying a cold pack on the muscle that is paining. The ice will constrict the blood vessels to reduce the flow of blood to the area. Just wrap a handful of ice cubes in a thin towel then place it on the area that is affected for about fifteen minutes. Repeat this every hour for the first few days. In case you don't have ice cubes, a bag of frozen vegetables will give the same result.
Tart cherry
Post-exercise muscle pain can be prevented by tart cherries. Tart cherries consist of many anti-inflammatory and antioxidant compounds. These compounds are effective in reducing inflammation and muscle pain as well. To prevent muscle pain, eat one and a half cup of tart cherries after a workout. To reduce inflammation and soreness of muscles, you can also have a drink of tart cherry juice without sugar.
Ginger
Ginger is a natural anti-inflammatory agent and helps in improving blood flow and circulation. Hence, ginger works great for relieving muscle pain. You can simply have a ginger tea daily by cutting a small ginger root in two cups of hot water. Strain it and add a little honey for better taste.
Cayenne pepper
Analgesic and anti-inflammatory properties are present in cayenne pepper. These properties help in reducing muscle pain, inflammation, and stiffness. In two tablespoon of olive oil, mix one teaspoon of cayenne pepper. Apply this mixture to the area that is affected. Cover it with a bandage and leave it overnight. Do this for two to three days till the muscle pain is relieved.
Rosemary
Both dried and fresh rosemary leaves contain anti-inflammatory properties. It helps soothe inflamed muscle tissues and helps in reducing pain quickly. Boil rosemary leaves in water then remove them from the heat and let it steep for a few minutes. Soak the affected area in the mixture for fifteen minutes.
Mustard oil
The mustard oil acts as a natural rubefacient that helps to increase the flow of blood to the surface of the skin. This oil helps to loosen up the muscles and helps to improve the circulation. This helps to alleviate pain and speeds up the healing process.
Hot water soak
After the onset pain during the first twenty-four hours, a hot water soak is great to provide mild relief from muscle pain and quick relaxation. This is because the hot water soak helps to increase the blood flow and hence, speeds up the whole healing process. However, remember not to use this remedy in the first twenty-four hours. Mix one cup of Epsom salt in the bathtub filled with hot water. Muscle relaxation is promoted by the magnesium present in the Epsom salt. Soak the body part that is affected by water for about twenty minutes. To help relax stiff and sore muscles, repeat this few times in a day for a couple of days.
Turmeric
A potent pain-killer and an anti-inflammatory agent is the role that plays turmeric. In one cup of milk, mix one teaspoon of turmeric powder. Heat it over in a low flame. Sipping it slowly, drink it twice a day. This will speed up the internal healing process of the muscles and reduce muscle pain. Mix equal amount of freshly grated turmeric with salt and lemon juice. Apply it to the muscles that are aching. Leave it for about thirty minutes and then use warm water to rinse it off. Until the pain is gone, do this twice daily.
Apple cider vinegar
To soothe away your muscle pain, apple cider vinegar is another great remedy. The alkalizing and anti-inflammatory properties that help to reduce inflammation and muscle pain. To lukewarm water, add two teaspoons of apple cider vinegar. Soak the inflamed area in water for around fifteen to twenty minutes. Until you recover completely, do this daily for a few days. Another option is to add a tablespoon of apple cider vinegar with some honey to a glass of warm water. Drink daily for about a week until you feel relieved.
Over-the-counter painkillers
You can take over-the-counter medicines and painkillers to relieve muscle pain. However, ensure that you consult your doctor before taking any medications. Take only the one that your doctor prescribes.
Join our community of health and wellness enthusiasts today !!
Whether you're looking for new workout ideas, healthy recipes, or information on sexual health, we've got you covered